Community Heart & Soul
Towns
From Downeast, Maine, to the Heartland, to the Pacific Northwest, towns and residents are making change in their community. Click on the map to see where it's happening and hear their stories.
Let us give you a guided tour through the transformation with Community Heart & Soul.
Click on a state to see a list of Community Heart & Soul towns.
"We are creating successful economic development that pays tribute to where we came from. Without that base, we risk becoming 'some revitalized city' instead of an evolving Biddeford with culture and flavor and strengths that need to be maintained while adding the new."
Delilah Poupore,
Executive Director, Heart of Biddeford,
Biddeford, Maine
"One of the things Community Heart & Soul has done is make the community believe in itself."
Patrick Wright,
Executive Director, Gardiner Main Street,
Gardiner, Maine
"The most important thing that Community Heart & Soul has done is create a connection among people. The people who are now connected are going to continue to work together. "
Vasanthi Meyette,
Heart & Soul of Essex Team Member,
Essex, Vermont
What We Do
Developed and field-tested over a decade in partnership with small cities and towns, Community Heart & Soul is a proven model for engaging a community in shaping its future.
By following this four phase, step-by-step model, residents are able to bring the community together to chart a course forward that recognizes the unique character of the place and the emotional connection of the people who live there.
Find Out How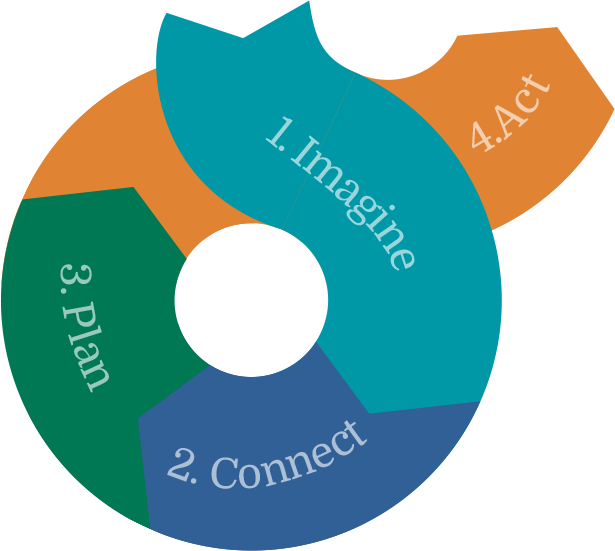 Community Heart & Soul
Basics