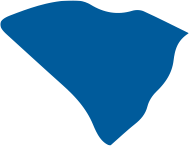 Fort Lawn,
South Carolina
Located in South Carolina, we partnered with the Arras Foundation to bring Community Heart & Soul directly to the town of Fort Lawn. Heart & Soul Team members and resident's worked to revitalize the community - everything from education to economic development to the character that draws people. The project initiatives were supported by Community Heart & Soul-led coaches, training and technical assistance to guide community engagement activities throughout the community development projects.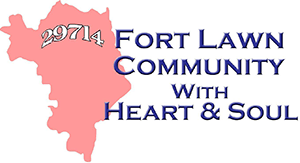 Local conditions:
On the decline for two decades, and with schools and the largest employer closing, the community faced dire feelings of apathy and limited opportunities for change. New equipment was essential for both the police and fire departments, residents needed regular access to a food pantry, and social/human services were many miles away. Cultural and educational programs were only available at the Fort Lawn Community Center (FLCC), which acted as the central gathering place for the community. Before the Heart and Soul Project was implemented in 2018, the renovation and development of the FLCC was the only community-wide occasion for decision-making based on input from residents of the area.
Despite challenges, residents remembered the things that made their home unique: access to the river, land, and open spaces; the quiet community which felt safer than surrounding towns; a low cost of living, and a strong connection to family and friends. Residents leaned into the small town love they had for one another and when Heart & Soul was introduced by the Arras Foundation in Lancaster, Fort Lawn was ready.
Heart & Soul Outcomes:
The Heart & Soul stewardship work continues to grow in strength. In addition to the Fort Lawn Economic Development and Community Action Plan, achievements include:
An expansion of volunteers and a spirit of volunteerism within the neighborhoods in the 29714 zip code.
Monthly Town Council reports on the Heart & Soul project and its accomplishments.
Coordinated highway clean-ups, nature conservation/tree plantings, and beautification of Fort Lawn town signage.
Updated EMT and Fire Station equipment, including a new fire truck, named after Bud, a beloved Heart & Soul Team member who passed away in 2021.
Participation in the Art of Community Rural SC project, which allows artisans opportunities to utilize the arts to develop streams of income for themselves and families and improve the economic stability.
A $10,000 grant from AARP to improve their local park.
A resident neighborhood watch program that is acting as a model for the surrounding counties.