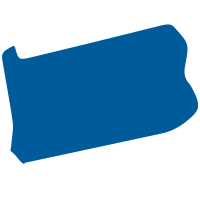 Meadville,
Pennsylvania
Through our partnership with the Pennsylvania Humanities Council, My Meadville started to bring the community together by talking about and identifying what matters most to all residents – the heart and soul of the City of Meadville. By bringing everyone who lives, works, plays and prays within the city limits into the conversation, the statement of what Meadville values most will aid in guiding city's elected and appointed officials as well as individuals, agencies, groups and businesses to make the best decisions for the future.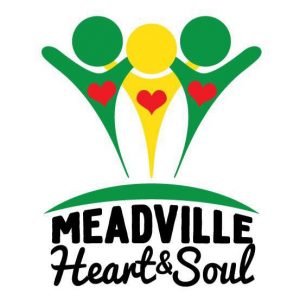 Revitalizing Local Economy and Increasing Civic Engagement
Residents came together and, through Community Heart & Soul, discovered what matters most to residents. Momentum started to build. "We've gotten creative and scrappy and pulled some things off that made it cool to be in Meadville again," Vogel said.
Here are some examples of positive change happening:
– Five $10,000 grants were given to businesses starting, relocating, or expanding in town. Grants have supported a vintage clothing store, a game shop expansion, a restaurant, and a painting contractor relocation.
– More than 21 community gardens have been planted in neighborhoods across the city, providing a way for residents to get fresh produce.
– A Teen Lounge was established by teens with volunteer construction help from local contractors.
– A low-interest loan program was established for fixing up historic buildings.
– Tarot Bean Roasting Company raised $10,000 through crowdsourcing and moved downtown, which gave the shop the nickname "10K Café."