Big Dreams Take Shape in Tiny Iowa Town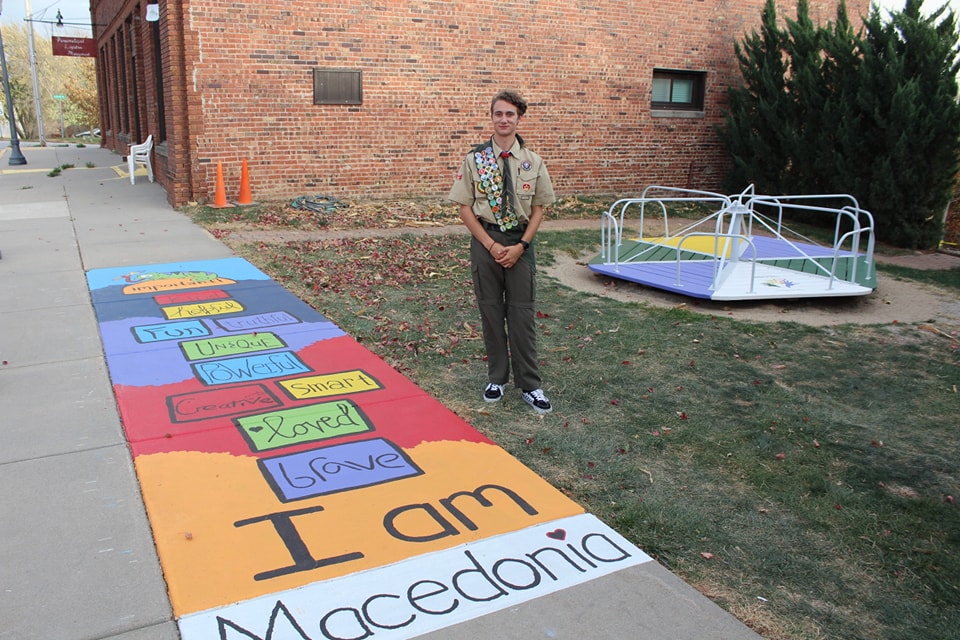 If you only consider Macedonia, Iowa, by the numbers, it might not sound that impressive. It has a population of 276 people. It's roughly 20 miles or so from the Council Bluffs/Omaha area. It was settled in 1846 and moved to its current location in 1880.
But there's so much about life in Macedonia that you can't quantify, from the dynamic community spirit to thriving Main Street businesses, museums and more. "Macedonia has always been big on working together," said Ruby Bentley, a long-time resident and president of the Macedonia Historical Preservation Society. "That's why we're so excited to work with Community Heart & Soul."
Community members had already established a strong foundation of success when they connected with Community Heart & Soul through Michelle Wodtke Franks, a Heart & Soul coach and program officer at the Iowa West Foundation.
"Macedonia is a small community that accomplishes big things," said Franks, a former executive director of Golden Hills Resource Conservation and Development, based in nearby Oakland, Iowa.
Consider Macedonia's distinctive, custom sidewalk railing along the north side of Main Street. The Macedonia Development Committee undertook this sidewalk railing project to meet a practical need a number of years ago. The north side of Macedonia's one-block business section of Main Street was elevated and posed a safety issue.
The elevated sidewalk was a carryover from the horse-and-buggy days. "This allowed horse-drawn carriages and buggies to pull up beside the walk, so people didn't have to step into the dirt street and get their shoes and clothes muddy," Bentley said. "As more people came to our small town and were not familiar with this 'big step,' residents were concerned that someone could get hurt by falling off the raised sidewalk."
Susan Goos, a Macedonia city council member at the time, drew up a plan, and local leaders pursued grants to help pay for a new sidewalk railing. The community received a $5,000 grant the from Pottawattamie County Community Foundation to get the project started.
The Macedonia Historical Preservation Society, a non-profit organization, pledged to sponsor this project and manage the funds. "In the beginning, we hoped to have five or six families sponsor a panel for a $1,000 donation each," Bentley said. "There are now 33 panels representing more than $33,000 donated by many families, organizations and businesses.
Sponsors' money has funded the design and fabrication of powder-coated, black metal panels that reflect the unique history of Macedonia businesses, local families and more. Each custom panel tells a story. Some include barns and farm scenes, honoring the area's rural heritage. Others are based on historic photos taken decades ago at local businesses, such as the bank on Main Street.
Each panel has been created by the husband-and-wife team at Mertes Welding & Repair in nearby Carson, Iowa. Amy Mertes designs the 2-foot by 5-foot panels. The designs are cut with a laser cutter to make the metal panels. Captivating images on the panels showcase the CB&Q Railroad and old railroad bridge; the old Macedonia School; Macedonia Implement; Macedonia businesses, both past and present; Dye Mercantile (a general merchandise store on Main Street that served the community for years); local farms; Macedonia's historic, covered grandstand by the baseball diamond on the west edge of town; the opera house that served Macedonia in the early 1900s; and more.
It took a few years to complete the sidewalk railing project. "There were three or four panels to start," Bentley said. "As interest grew, there was a flurry of participants, with the most recent panels installed in late 2019."
The sidewalk railing spurred a need for steps and a handrail from this sidewalk down to the street. The City of Macedonia completed these projects to make Main Street more accessible for a wide range of people.
Not only is Macedonia's sidewalk a safer place, but this sidewalk railing project reminded the community of what's possible in a small town. "The sidewalk railing is a conversation piece and adds an artistic look to Macedonia's Main Street," Bentley said. "We love it, and visitors to Macedonia also enjoy strolling along the sidewalk to interpret the railing art and see the story it tells."
Creating "togetherness" through community events
Creating a welcoming community for local residents, visitors and newcomers is important to Macedonia. Residents enjoy partnering with Macedonia Heart & Soul to host events in town year-round, from harvest meals in the fall to Christmas celebrations to spring Easter egg hunts.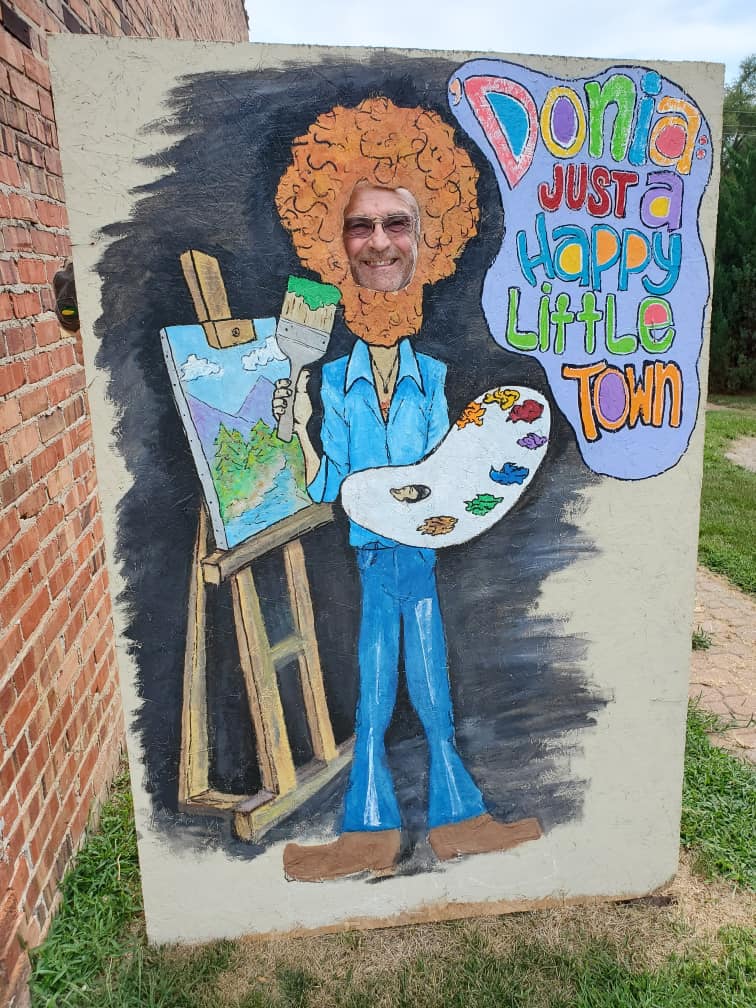 A highlight of the year is Donia Days, the town's summer celebration that's been held annually since the 1950s. "While this was a one-day event in the past, we've been working on creating a three-day celebration in August for the town," says Rachel Allensworth, a resident Community Heart & Soul volunteer who also volunteers with the local committee that oversees Donia Days. "The 2023 event will run from August 18 to 20, with Macedonia Heart & Soul contributing to its success."
All these connections help a small, rural community like Macedonia thrive, noted Mayor Melia Clark. "Every town has a heart and soul that reflects what residents love about their community and why they choose to live there. We're so excited to work with Community Heart and Soul to make Macedonia even better."
When Macedonia hosts community events, it's typical to see children, teenagers, parents, and grandparents coming together to enjoy the fun. "We want to support events that create community 'togetherness,'" Clark said. "We're fortunate to have a lot of long-time residents and families who care about this community." Local businesses like the Back Forty Bar & Grill on Main Street also bring people together, not only for great food, but also for live music throughout the year.
Other events also keep the community connected. In February 2023, there was a good turnout for "Cooking with Molly" with Molly Clark Kardelis, Mayor Clark's daughter and a chef at Provisions in Ames, Iowa, who showed people how to prepare homemade pasta carbonara. Later that same month, Macedonia Heart & Soul sponsored a tax workshop with Rachel Dorr Accounting at the Dewitt community building in town to help entrepreneurs and other business owners manage their taxes more effectively.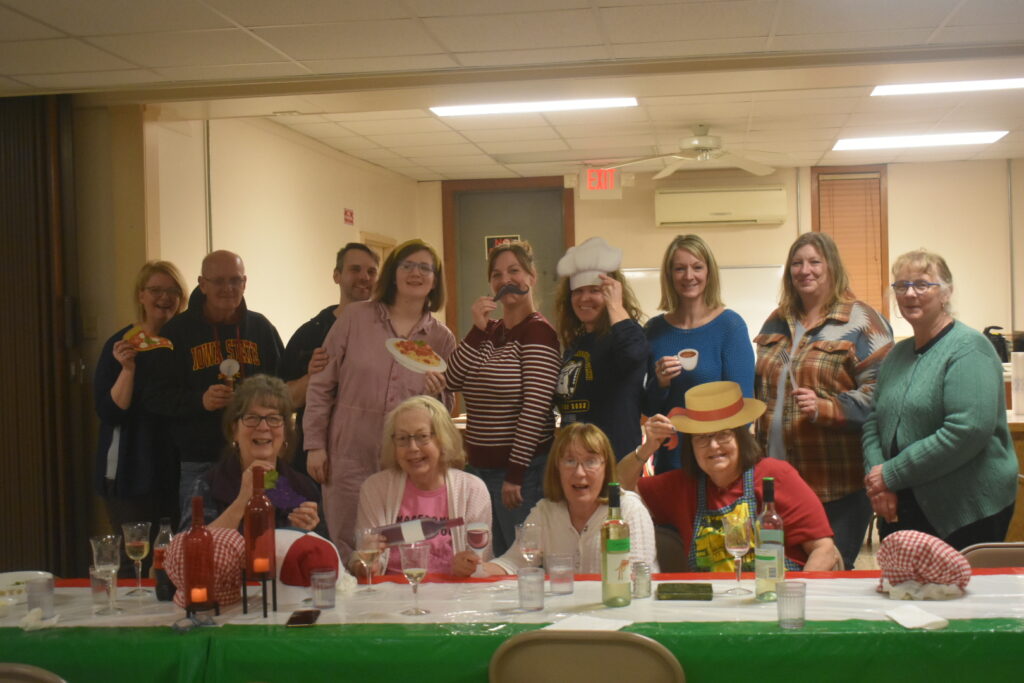 When Macedonia started working with Community Heart & Soul, project leaders worked with city government officials to send out surveys that were handed out at city hall and mailed in the town's monthly newsletter to better understand what residents like about Macedonia and what they would like to change.
"We have families who have lived here for generations, and we also have newer residents," Clark said. "We want to respect the past while finding ways to move forward. We asked people what they want to stay the same, and how we can improve the community."
Honoring history while planning for the future
During its early years, old Macedonia consisted of a few scattered buildings on the banks of Nishnabotna River. It became the principal trading point in eastern Pottawattamie County, however. When the first steam locomotive rolled east of old Macedonia on July 4, 1880, this ushered in a new era for the community. The railroad, rather than the river, now became essential to the area's economy.
Many local residents and businesses in old Macedonia prepared to move one mile east to create a new Macedonia near the railroad. Local entrepreneurs organized a Macedonia Town Company to survey, plat and sell lots for the new town. Streets were staked out and named for the people most prominent in the formation of the new community. By 1892, the town of Macedonia was incorporated. "At its peak, the town's population reached about 750 people," Bentley said.
Today, the rich history of the town is reflected throughout the community. The library and city hall are housed in a former hardware store built in the 1890s. The Main Street business district recently completed a massive building façade renovation, complete with tuckpointing on the brick, new awnings, new paint for the trim and some window replacement. These efforts are preserving the historic charm of the structures and making the streetscape workable for today's needs. "Everything comes back to the history here as we plan for the future," Bentley said.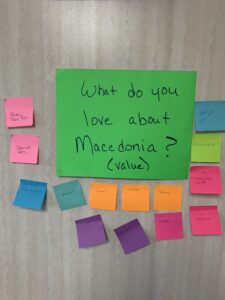 Going forward, Macedonia is writing the next chapter of the town's history with the help of Community Heart & Soul. The City received a $10,000 Community Heart & Soul Seed Grant to get started. Macedonia City Hall highlighted these efforts with promotional information and t-shirts featuring Community Heart & Soul during Donia Day 2022. As the community enters Phase Two of Community Heart & Soul, they're analyzing data collected and will use this to craft Heart & Soul Statements, representing what matters most to the community. "It's clear that people want to maintain the small-town feel of Macedonia," Clark said.
The town also boasts fiber-optic internet connectivity, a small bed-and-breakfast, the Painted Camel art gallery, a thriving restaurant (the Back Forty Bar & Grill), and Old Town Park, which has recently added more electrical hookups and camping spaces. "This is an awesome place to live," Allensworth said. "The more progress people see, the more they're willing to support positive change."
Perhaps it's because people in small towns realize—perhaps more than residents of a large city—that they share a destiny. "This is all a learning experience, and we want to create a journal to document this whole process," Clark said. "Macedonia's name is becoming known as a place where positive things are happening, thanks to support from Community Heart & Soul."
---
Want to bring Community Heart & Soul to your town? Apply for a $10,000 Community Heart & Soul Seed Grant to get started. Learn more at: www.communityheartandsoul.org/seed-grants
---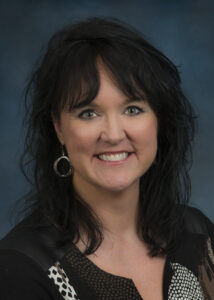 If you enjoy true stories well told, you have a lot in common with Darcy (Dougherty) Maulsby. Known as Iowa's Storyteller, this Iowa State University graduate is an ag journalist, speaker and the author of seven, non-fiction Iowa history books (including the Culinary History of Iowa; Iowa Agriculture: A History of Farming, Family and Food; Madison County; Classic Restaurants of Des Moines and Their Recipes; The Lincoln Highway in Iowa: A History, and more). Darcy is actively involved her family's Century Farm near Lake City and owns her own marketing/communications company, Darcy Maulsby & Co. She's been featured the Iowa State Fair episode of "Bizarre Foods: Delicious Destinations" on the Cooking Channel, and Smithsonian has dubbed her the "chili and cinnamon rolls" expert.