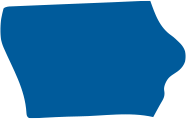 Madison County Heart & Soul,
Iowa
Madison County, Iowa Community Heart & Soul is aimed at reconnecting people with what they love most about their town and translates those personal and emotional connections into a blueprint for future community decisions. The ultimate goal of the the Madison County Community Heart & Soul Initiate is to create a permanent shift toward more effective and participatory decision making in Madison County, Iowa.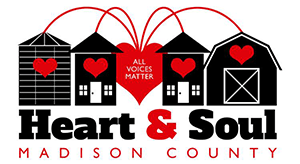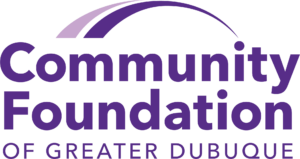 Embracing our Future with Heart & Soul
Endorsed by the Madison County Board of Supervisors, volunteers started organizing in 2017 to support community committees throughout Madison County. The purpose of Madison County Heart & Soul is to honor the ideas and values of incorporated communities, rural areas, and neighborhoods. The goal was to seek all voices to learn and share what matters most in our county and communities. Madison County Heart & Soul heard from over 1,000 citizens across the county to learn what residents love about their community, as well as their desires for the future.
Heart & Soul Outcomes:
The Heart & Soul stewardship work continues to grow in strength.
Strong collaboration with schools to conduct inter-generational story gathering with students and adults.
Comprehensive engagement with town councils and other grass-roots leaders throughout the county.
Close engagement from the County Board of Supervisors, the Economic Development Director, and the Community Foundation.
The final report produced by Thrivinci provided comprehensive descriptions of their story and data collection processes and added a much-needed level of transparency and authority for their findings.
The leadership team produced a high-quality video that encapsulated their Community Heart & Soul process and provided a comprehensive positive narrative about what matter most to the residents of Madison County.
Created a toolkit that businesses and nonprofits can use to incorporate the Community Heart & Soul Statements and Action Plan priorities into their own strategic visions and work plans. They developed a common language that all organizations can use to tie their work and objectives to ideas that the community cares about.
Prepared the Board of Supervisors for its upcoming comprehensive planning process.