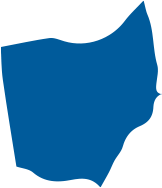 McComb,
Ohio
In 2013, McComb lost its anchor retail store, leaving 16 buildings vacant downtown. At the same time, expansion of an intermodal rail terminal nearby puts McComb at a potential pivot point. With a grant from the local community foundation, townspeople decided to draft a new future and create McComb Region Heart & Soul.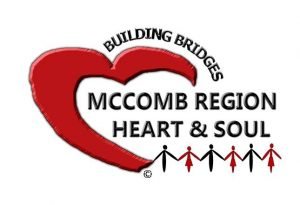 Writing a New Chapter in McComb
With a grant from the local community foundation, the McComb Region Heart & Soul project (area population 4,000) got started in 2015. Within a few months of starting Community Heart & Soul®, small changes happened. Lawns looked neater. Businesses were sprucing up. In the summer of 2016, McComb celebrated eight ribbon cuttings.
McComb is an example of the "positive disruptive" effect Heart & Soul can have in a town. As pride is renewed, small changes pave the way for bigger changes and challenges, such as envisioning what role the community will play with the expansion of an intermodal rail terminal in the village of Hoytville, which is included in the Heart & Soul project.
Heart & Soul Outcomes
• English as a Second Language (ESL) classes were created at a local church.
• The Cookie Fest, a long-time beloved festival, was revived to the delight of many.
• With a grant from AARP, the largest grant given by Ohio AARP at that time, the community was able to enjoy new playground equipment designed so that any child, regardless of ability or physical limitation, could play.
• The stewardship team created a sports equipment exchange for both junior high and high school athletes. Families whose children outgrew everything from uniforms to athletic shoes or gently used sports equipment could bring these items to the school district and swap them with others, giving low income families the opportunity to outfit their children without concern over cost.
• A new bus stop was added in Hoytville, helping to bridge the divide.
• When they learned that McComb budget cuts meant Christmas decorations would be discontinued, the local Rotary raised money to purchase and install Christmas lights throughout the community.
• The McComb Library continues to add programs for youth and adults – based off both the Heart & Soul Statements and the stories shared.