Railroad Days in Galesburg, Illinois
Heart & Soul community Galesburg, Illinois celebrated another successful Railroad Days, June 22-25, 2017. Rebecca Susmarski captured the event in a collection of images.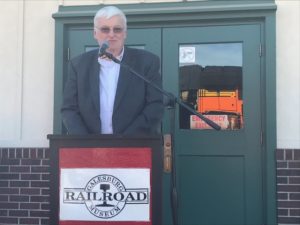 Galesburg Railroad Days 2017 kicked off with opening ceremonies led by Mayor John Pritchard outside the Galesburg Railroad Museum, June 23.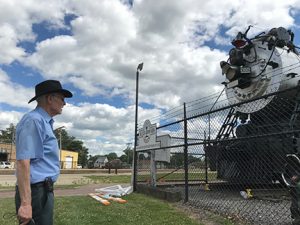 K.C. Hill (right), a locomotive engineer for BNSF Railway, paused to admire a surviving relic from the railroad's early days — the CB&Q engine 3006, built in 1930 — at the Galesburg Railroad Museum. Ever since the 1850s, the railroad industry has created jobs for Galesburg residents and served as a consistent economic driver of the community.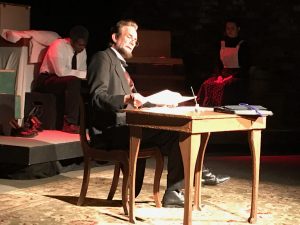 "An American Dream: Lincoln, the Railroad and the Transformation of America," staged at the Prairie Players Civic Theatre in Galesburg highlighted how the First Transcontinental Railroad, completed in 1869, provided new economic opportunities for minorities in America — and it all started when President Abraham Lincoln signed the Pacific Railway Act in 1862.
Zach Hunter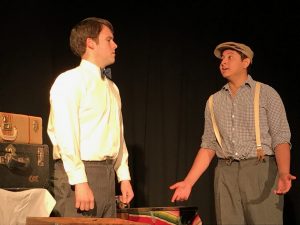 (left), playing famous poet and writer Carl Sandburg, and Daniel Urbina, playing a boy from the Santa Fe boxcar camps named Elias, perform a scene from "An American Dream: Lincoln, the Railroad and the Transformation of America" during Galesburg's Railroad Days. The play focused on how the Transcontinental Railroad's impact on minorities and immigrants in America, and how the railroad helped reunite the nation during and after the Civil War.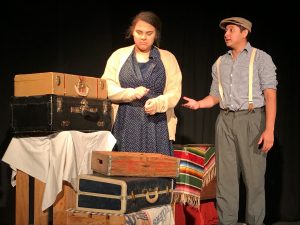 Lillie Haneghan (left) and Daniel Urbina act out a scene during "An American Dream: Lincoln, the Railroad and the Transformation of America." The National Railroad Hall of Fame hosted the play, written by Lily Anna Blouin, executive assistant for the museum. Blouin's inspiration for the play came from "Trunks Through Time," one of the museum's traveling exhibitions that focuses on the contributions and stories of minorities who worked for or traveled on the railroad.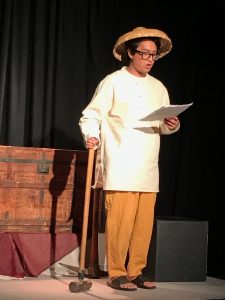 Actor Stephen Torralba explains how the daily work schedule had been for Chinese immigrants who helped build the United States' First Transcontinental Railroad from 1863 to 1869.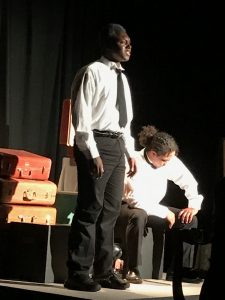 Actors Thomas Anderson (left) and Tavian Cervantez talk about how African-American porters working for the Pullman Company unionized beginning in the 1920s to advocate for equality, higher wages, and improved working conditions.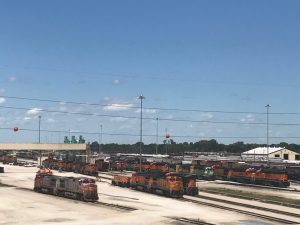 Galesburg brought back its popular rail yard tours for the 40th annual Railroad Days celebration!
Galesburg's hometown hero, poet and writer Carl Sandburg watches over the carnival.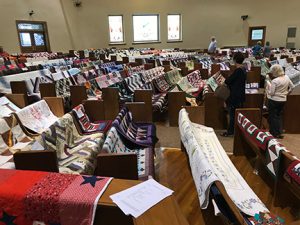 During the Railroad Days festival the Quilts of Valor Quilt Show benefitted veterans.