Community Heart & Soul guides town decision making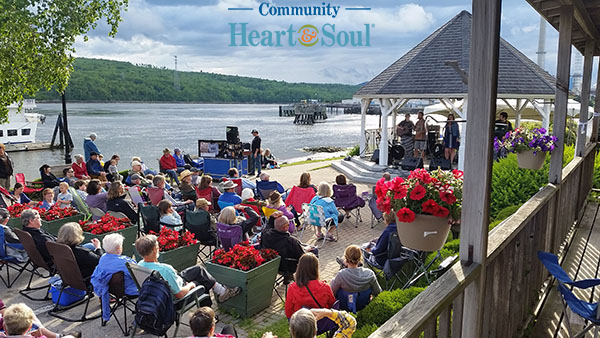 In the next Heart & Soul Minutes video, Susan Lessard, Town Manager of Bucksport, Maine shares how Community Heart & Soul guides town decision making.
Susan Lessard was born and raised in Maine and has spent all of her 36+ years of municipal government work in Maine. She has served as the Town Manager of Bucksport since 2015, and previously held a similar position in Hampden for fifteen years, Vinalhaven for seven years, and prior to that in Fayette, and Livermore Falls. In addition to her municipal work, she served on the Board of Environmental Protection from 2007 to 2015, as Chair of the Board from 2008 to 2011, and was reappointed in 2017 for an additional term. She serves at the national level on the Local Government Advisory Committee and the Small Community Advisory Committee to the EPA. She is a past president of the Maine Municipal Association, and also serves as the public member of the State Board of Licensure for Professional Engineers.
Community Heart & Soul is a resident-driven process that engages the entire population of a town in identifying what they love most about their community, what future they want for it, and how to achieve it. In these Community Heart & Soul Minutes, community members share their insight and experience on topics like community engagement, revitalization, how data supports community projects, new volunteers emerge, and guiding decision making in their communities.