Collectively changing the narrative in Postville, and finding opportunity in diversity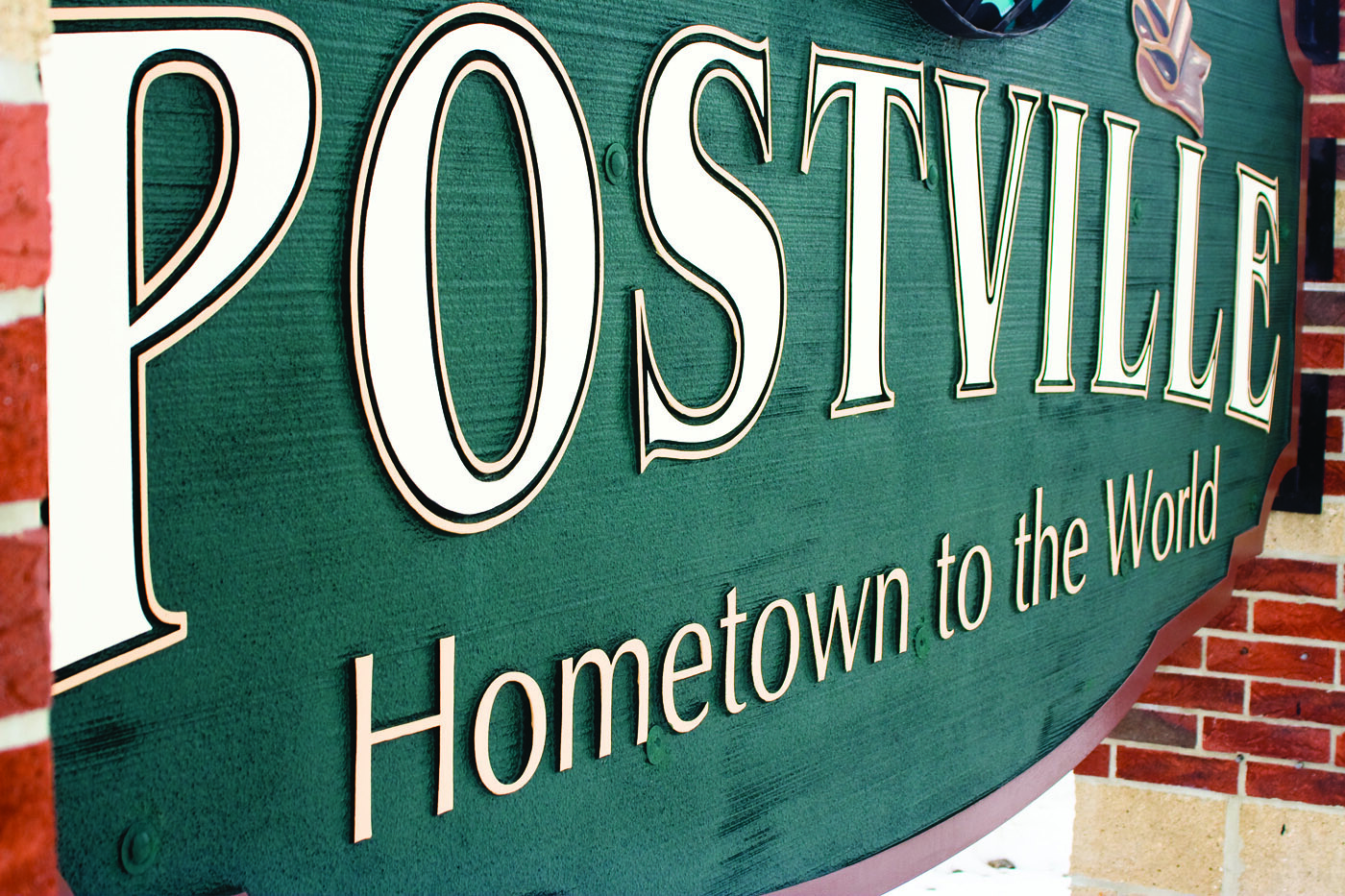 Postville, Iowa, is a small community with almost 3,000 residents, encompassing a little more than two square miles in a land of gently rolling hills. Its downtown is welcoming, with a wide Main Street and sturdy brick buildings, and its citizens engage in democratic self-rule governed by a strong City Council.
On the surface, it's middle America, a spot at the southern edge of the famed Driftless geology, an ancient landscape noted for being home to community renewal and resilient economies. Postville has survived some gut-wrenching blows, but today has a large meat-packing plant, a laminate factory, good schools, farms and a farmers market, and downtown, a deli, bakery and restaurants.
Who would expect, then, that Postville is now in the midst of collective introspection, a candid community self-analysis that is coupled with a drive to explore and advance innovative ideas and practices for its own future?
Postville, with a unique history that includes its legacy as being a safe place in an uncertain world, as well as bearing the scars of a traumatic 2008 federal undocumented immigrant raid by Homeland Security, has made the conscious decision to seek meaningful change in complex social and economic times.
With a Seed Grant from Community Heart & Soul and the enthusiastic support of the Postville City Council, the Allamakee County Economic Development, the Allamakee-Clayton Electric Cooperative, and the nonprofit Our Postville, a team of volunteers is now reaching out for resident participation.
And that means everyone, from children to the elderly, from recent immigrants to those born and raised in Postville. They are focusing on their community and its future — not just what exists, but what the town could become.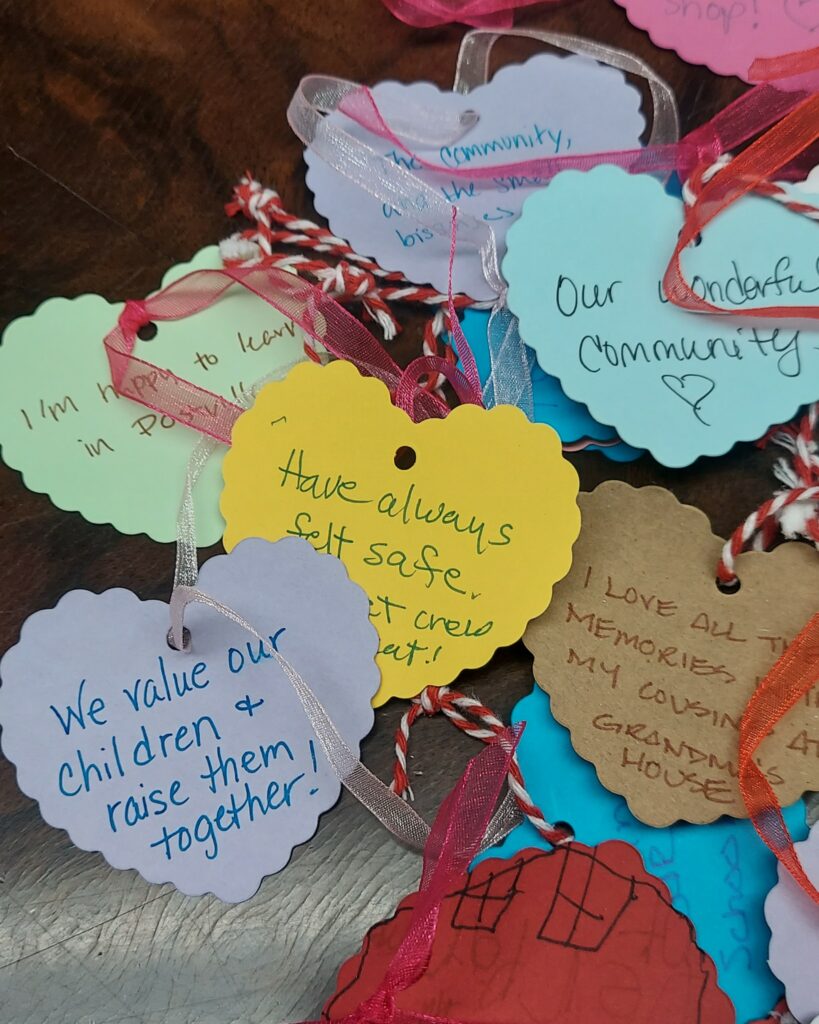 The volunteers are now in Phase 2 of the four-phase Community Heart & Soul process, and they want to hear the stories of residents. Who are they? What do they love about the community? Where do they work and play — what do they do when they work and play — and what do they want to share? Even more importantly, what do they want to see happen in the years ahead?
It sounds easy, but Postville is no ordinary town. Over the past 30 years it has grown from a population of 1,400 to 3,000 and is now home to people from Guatemala, Mexico, Russia, the Ukraine, Somalia, Puerto Rico, Venezuela, and more corners of the globe.
"Postville is hometown to the world," said Felecia DeJong, community developer for Our Postville Heart & Soul.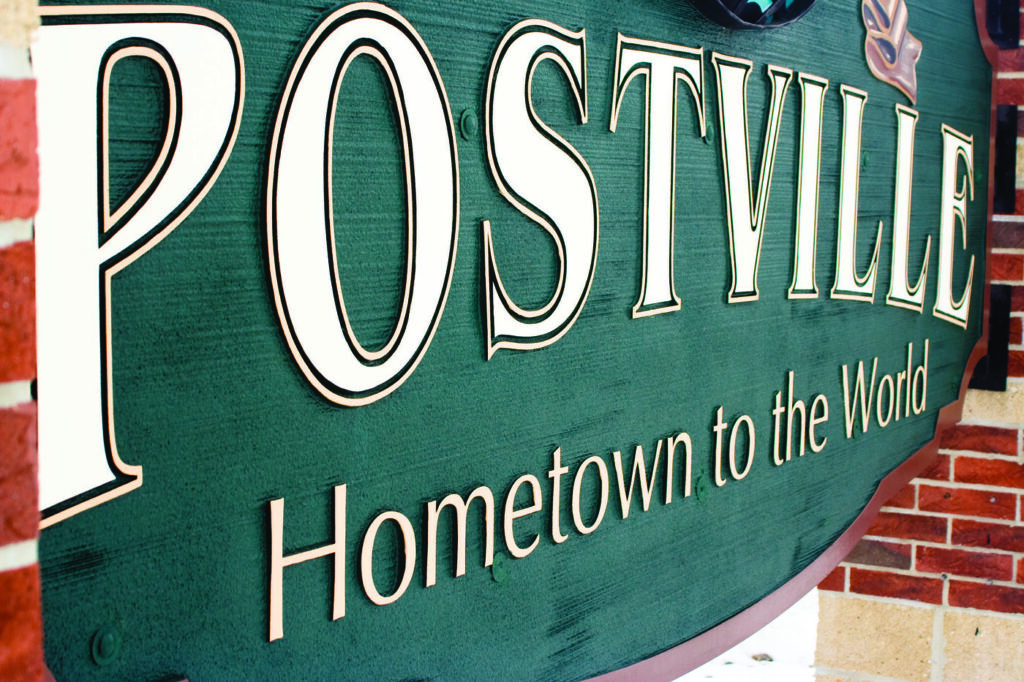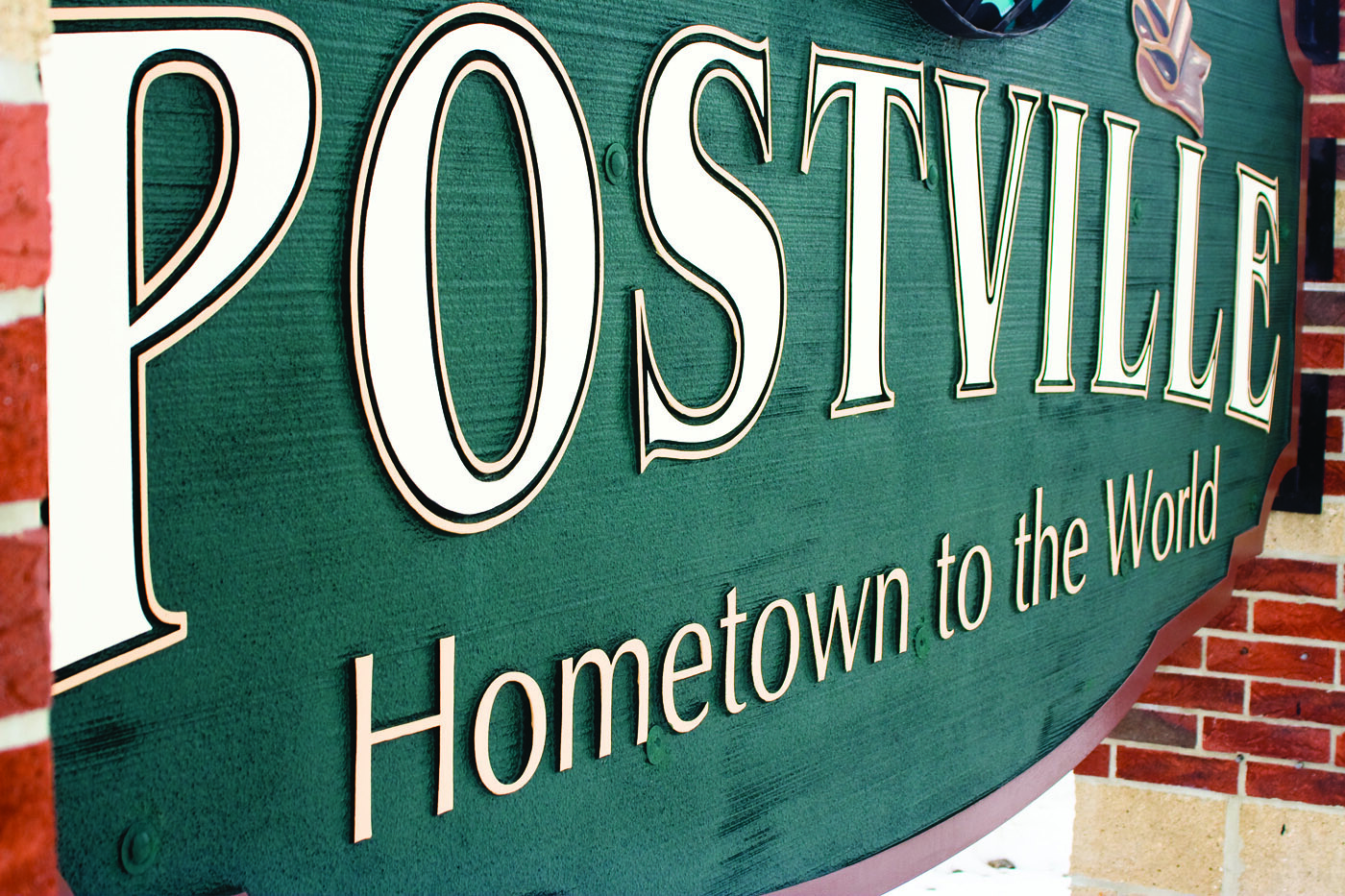 A former sixth grade teacher in Postville, Felecia has been appointed to lead the project, organizing volunteers who, in turn, reach out to the various neighborhoods in town.
And being hometown to the world means many languages and diverse ethnic, religious and cultural norms that must be navigated as the Heart & Soul team connects with residents to hear their stories.
"It goes beyond the language barrier," said Felecia.
Some families have rich traditions of oral storytelling in their own languages. How will the team translate those stories into English? Some women do not attend public meetings that include both men and women. What culturally appropriate strategies can the team develop to connect with these women and hear their stories?
These are new skills, but the team is up for what Felecia calls, "this big important task for our community."
Janice Koenig and Darcy Radloff are a generation apart, but that doesn't stop them from relating with each other as old friends. A shared love of their hometown anchors them. They want to change the narrative about Postville and create a new story, one based on trust and respect.
Darcy, who is City Clerk of Postville, had been in a municipal workshop when she heard about Community Heart & Soul.
"I thought it would be a good fit," she said.
Postville was rapidly changing, facing challenges that had the potential of eroding its sense of self, and its integrity as a healthy community.
"Our economic development director researched Community Heart & Soul and approached the City Council," Darcy said. "They were very much on board with it."
"I think most people deep down want a new story," said Janice, who has lived her entire life in Postville, and raised her children there. She has seen a world of change since graduating Postville High School in 1974, in a class of 89 seniors. When she was young, the downtown was thriving, with clothing stores, a dry cleaner, a movie theater and a dance hall.
"It was vibrant," she said.
The same holds for Darcy, who graduated from the same school in 1990. But her class was the smallest class ever, with 50 seniors.
Like Janice, she also raised her children in Postville, and has seen seismic changes, some attributed to the shifting American economy, others related to 2008, which rocked Postville to its core.
Fourteen years ago, the Dept. of Homeland Security and other federal agencies raided Postville's kosher meat-packing plant, Agriprocessors, Inc., rounding up undocumented immigrants in what was to be the largest such raid in the U.S. It was a day of chaos and fear, as some found shelter in the local churches. Two years later, the plant that employed much of the work force in town foreclosed. Suddenly, much of Postville was out of work.
"When the plant crumbled, 1,000 people lost their jobs," said Darcy. "It was a hardship for many."
"It has been quite a process to rebuild," said Darcy.
But Postville, with its sturdy reputation of being a safe community, has grown. The kosher meat-packing plant reopened under new ownership and the town began reclaiming its energy.
Today, Postville's population is young. Its downtown features businesses representing a diverse population, and includes Mexican restaurants, a Somalian grocery store, a Jewish deli and kosher pizza restaurant, and the Mi Dulce Elena Bakery, established last fall by Maria Camarillo in a renovated garage behind her home, which has gained a following.
"People drive from an hour away for her cakes," said Felecia.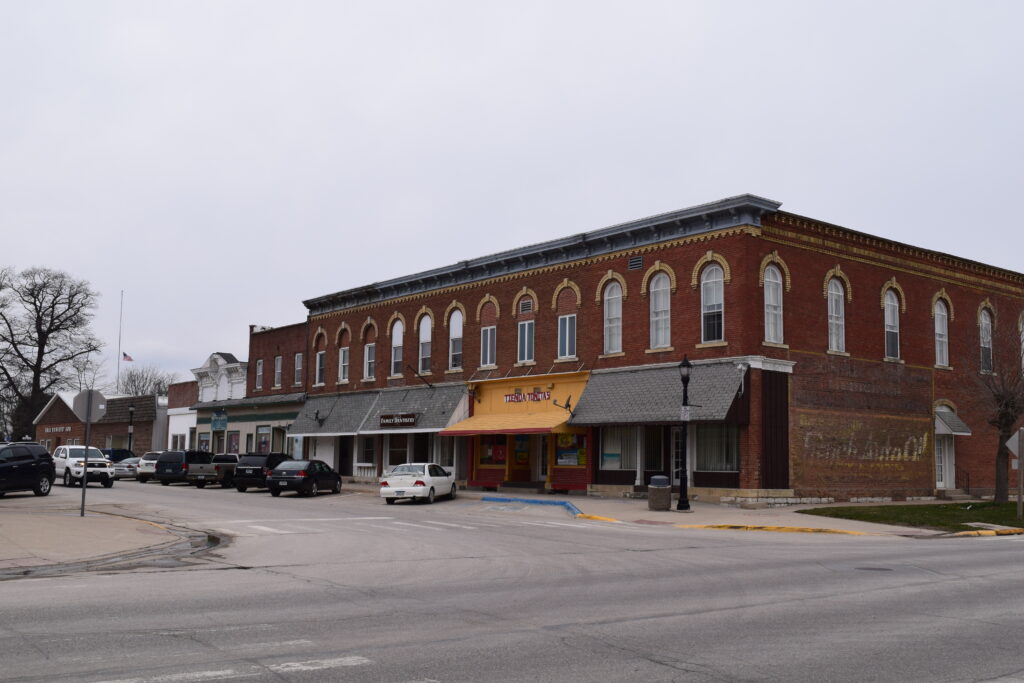 Still, leaders in Postville recognize more work is needed to pull the community together and move forward with a common intent.
Janice hopes Community Heart & Soul will help bridge the communication gap amongst the diverse residents, and foster investment in the community.
Darcy realizes that translators are fundamental to the effort and the translation process takes time.
"It's such a change, but what's our future?" she asked. "We know what happened."
Now is the time, she said, for new leadership to emerge in Postville.
"We're hoping that in our diverse population, we will find diverse leadership," said Darcy.
"Maybe we can be the example to others going through similar struggles, and show that it can be done," said Janice.
Felecia's job is to make sure that all voices are at the table, and that the diverse members of the community feel comfortable sharing their experiences and ideas.
She will be sitting in the new coffee shop that has been established in downtown Postville by one of her teacher colleagues, inviting residents in to sit with her.
"It's all about community, your voice, and not about a couple of people making decisions for the future," she said. "Come by and talk with me. I'm happy to buy!"
Follow Our Postville Community Heart & Soul on Facebook at www.facebook.com/OurPostvilleCHS.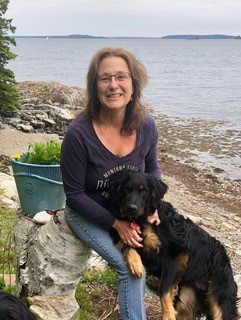 Lynda Clancy is editorial director of the Penobscot Bay Pilot, an online community hub that covers a large region of coastal Maine. The beauty and complexity of small towns have inspired her as a writer and photographer since the 1980s. An award-winning journalist, she serves on the Maine Press Association's Board of Directors, the Maine Legislature's Right To Know Advisory Committee, as well as local community nonprofits and municipal committees.