6 Ways to Meet New People in Your Community
Through the Community Heart & Soul® model residents in small towns become connected as they share stories about the place they call home. When stories are gathered through the model many people in communities meet one another for the first time.
There are so many great ways to meet new people in small towns but when we get into our daily routines it is tough to find time to meet new people. Here are a few helpful ideas to get to know the people in your community a little better.
1.Volunteer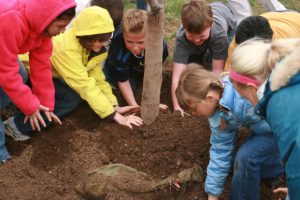 Walk dogs at your local Humane Society, start a food drive, or connect with local social service organizations to deliver meals to the less fortunate. These are all examples of great ways to give back to your community and meet a new group of people.
2. Visit a Farmers Market
Going to the farmers market isn't just a shopping experience. Buying food that comes from your neighbors can bring people together. Start a conversation with one of the local vendors or other visitors.
3. Attend a Festival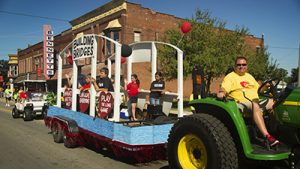 Most towns across the country have festivals and parades during the summer months. These are great places to meet new people in your communities while also enjoying some beautiful weather.
Some of our Heart & Soul® towns have been creative with summer festivals including:
Pixie Harbor Hoopla Festival, Bucksport, Maine- Pixie Harbor Hoopla is a festival where you come dressed as a fairy, pirate, or wizard and learn sword fighting skills, enjoy fairy ice cream, and dance in the bubble fountain. http://www.bucksportbaychamber.com/pixie-harbor-hoopla.html
2017 Moose Festival, Canaan, Vermont- Since 1991 the Moose Festival has celebrated the largest of North Country animals. Family entertainment with a unique twist is at the heart of this country festival, with moose chili, a moose calling contest, and maple tasting. https://www.facebook.com/moosefestival/
4. Start a club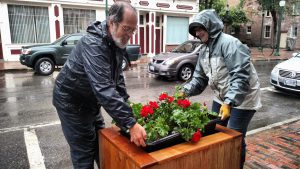 Have a sport that you love to play? Have a hobby that you love to do? Start a club in your town and see if there are others around you that also enjoy it. Starting a club is a great way to meet new people through a shared interest. Gardiner's Gardeners for example is a group in Gardiner, Maine, devoted to gardening and beatifying the town. The city and retailers contribute plants and materials and Gardiner's Gardeners do the work.
5. Exercise your civic muscle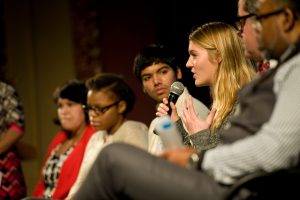 We all care about our small towns and want to see them thrive. Go weigh in at a city council, planning commission or parks and recreation commission meeting. This just might spark your interest in serving on the council or an advisory board! Meetings don't have to be all business. You will probably meet other people in your community who share your passion about the place they live.
6. Organize a PechaKucha Night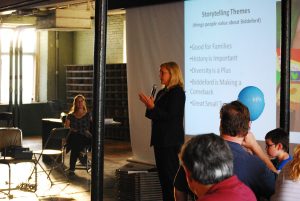 This is a presentation in which the presenter has 20 pictures that each run for 20 seconds for a total of 6 minutes and 40 seconds. The fast paced format allows for multiple speakers. This is a great way to bring out people in your community and talk about the pictures and topics that you love. Find out more about PechaKucha here: http://www.pechakucha.org/
Get out there and try some new activities in your community. Meeting people is vital to making a community thrive through powerful connections.