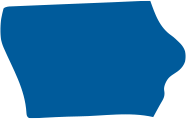 Macedonia,
Iowa
We're thrilled that Macedonia, one of the newest additions to the Heart & Soul network, is off and running! Be sure to check back in the future - we'll post updates and links as they progress in their Heart & Soul journey.
A Community Heart & Soul Seed Grant recipient, Macedonia is writing the next chapter of the town's history with the help of Community Heart & Soul. The community looked to the Community Heart & Soul model to ensure input from all residents. As the community enters the next phase of Community Heart & Soul, they're analyzing data collected and will use this to craft Heart & Soul Statements, representing what matters most to the community.
Read more about the great things happening in Macedonia here!