Going Far by Going Together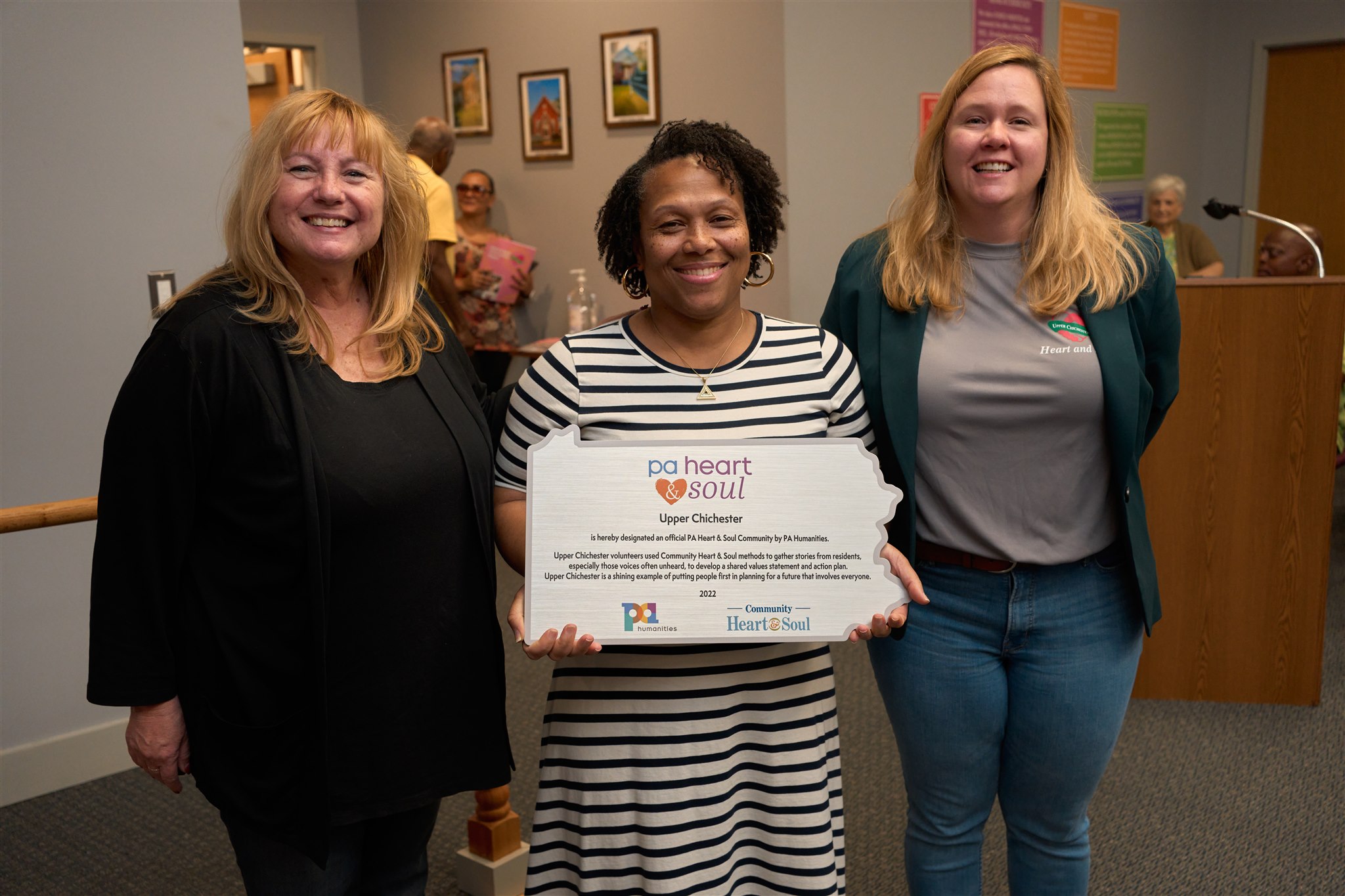 The power of partnership yields a greater investment in residents' 'Heart & Soul'
Brian Treece has a mantra that guides his vision for and work at the Findlay-Hancock County Community Foundation. In the same spirit of the often quoted "if you want to go fast, go alone; if you want to go far, go together," and "many hands make light work," it values – and promotes – we over me when it comes to the greater power and potential working collaboratively can have.
"We are far stronger when we work together," the president and CEO of the community foundation headquartered in northwest Ohio, told me. "Yes, we can do challenging things on our own, but we can do the really tough things together."
Tough can mean many different things to many different people, but in this context, to Treece, it's transformational community development that leaves a lasting impact. The residents he serves have a better quality of life and greater access to opportunity and resources today than they did yesterday, and, the hope is, they'll have even more so in the future.
Similarly, Susan DeVenny, the president and CEO of the Arras Foundation located in South Carolina's Upper Midlands, told me she and her team never want to do anything by themselves. "We believe we're much more likely to achieve meaningful success in our work – which is helping to build a healthy community – if we do it together," she said, emphasizing that building partnerships are one of the five "cornerstones" of the foundation's work.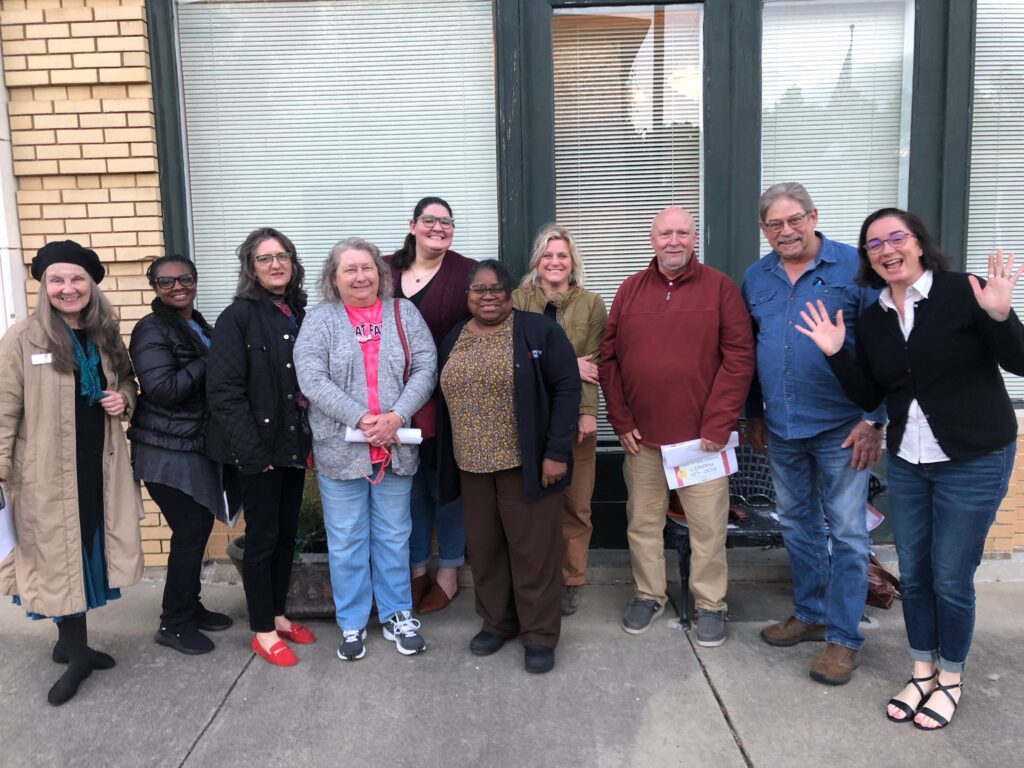 "The building of solid, authentic partnerships is irreplaceable for a philanthropy. We truly believe that products and initiatives designed by authentic partnerships can bring lasting, positive impact to communities. As a bonus, these working partnerships make ripples into stronger community relationships that you can't even conceive of at the start," she added.
It isn't hard to hear – and appreciate – the chorus of philanthropic organizations and nonprofits, of which Treece and DeVenny are just two, championing collaboration and promoting of partnerships. But what do effective, authentic partnerships look like in practice?
The Power of Connecting with Residents Directly
One answer to that question is a tighter bond between a philanthropic organization with resources to invest and the community it serves. To help her foundation meet the people where they are, DeVenny turned to Community Heart & Soul, the Vermont-based nonprofit that promotes its namesake resident-driven community development model, with a growing national footprint that includes over a hundred towns to date.
"We were proud to be the first partner in the southeast, and were delighted to have a strategic partnership," she told me. For DeVenny, she now had a model with a proven record of success she could turn to that took them directly to the residents.
"When we began our partnership with Community Heart & Soul in December 2016, we were looking for a tested model of community engagement to serve our towns. We knew we also needed to build our internal capacity as a staff," DeVenny told me. To do that, she had members of her staff go through training to become Certified Heart & Soul Coaches. Those who've gone through the training, like Cynthia Curtis, a community investment officer at Arras, were then able to bring that training back to the foundation's entire team, which collectively gained from the experience Curtis had.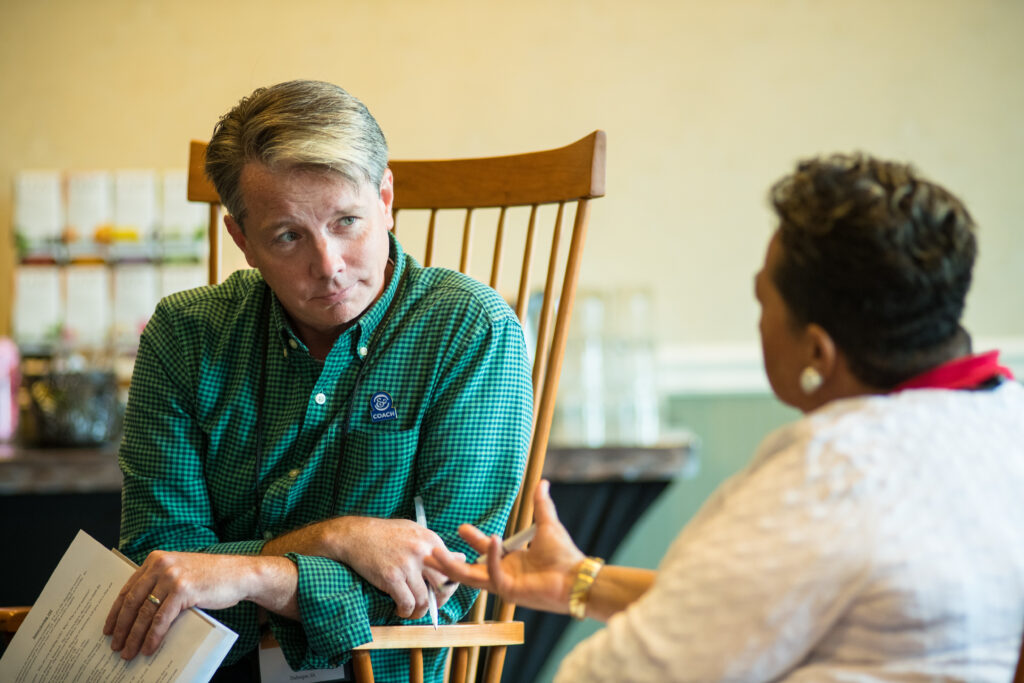 By listening to the residents – and affirming they are heard – the process also helps engage residents who may not have been civically involved before. Treece told me that in Mt. Blanchard, Ohio, during the second Community Summit – a community-wide gathering of residents to offer input and feedback during the Heart & Soul process – they displayed various ideas and projects through a room in the fellowship hall. Then, residents, who had 'Mt. Blanchard Bucks', could go around the room and vote with their 'dollars' on where they'd like to see community investments made.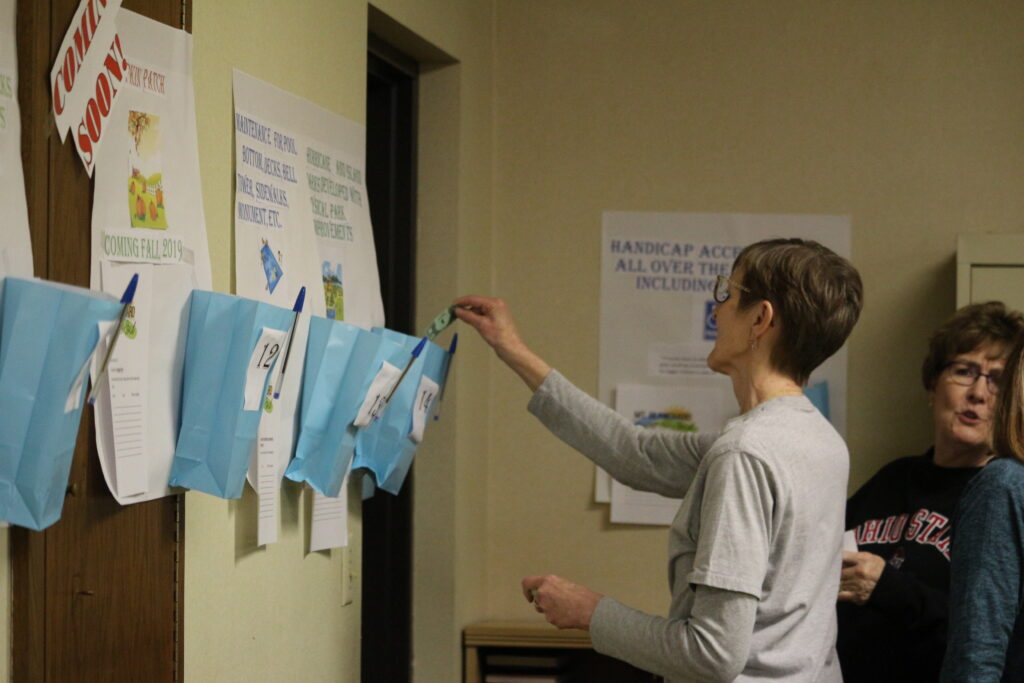 "I'll never forget when somebody came up to us and said, 'I really love this project to redo the shelter house. I own a construction company. If you get the supplies, I'll provide the labor'," Treece told me, adding that that event was the first time he'd seen that individual engaged in community development.
"You see things like that with Community Heart & Soul, where suddenly residents see themselves in the future of their community, and they know that they play a part, and they're in it together," Treece said. "It's just really cool when stuff like that happens."
Driving Forward on a Two-Way Road to Transformational Change
Another answer to the question of what makes for authentic, effective partnerships is that they are a two-way street, not a one-lane alley, and result in transformational change. For Treece and the Findlay-Hancock County Community Foundation, which was the first partner foundation with Community Heart & Soul, that back-and-forth meant being able to offer input to help refine the Heart & Soul training process and "having the vulnerability to share when things went well and, importantly, when they didn't."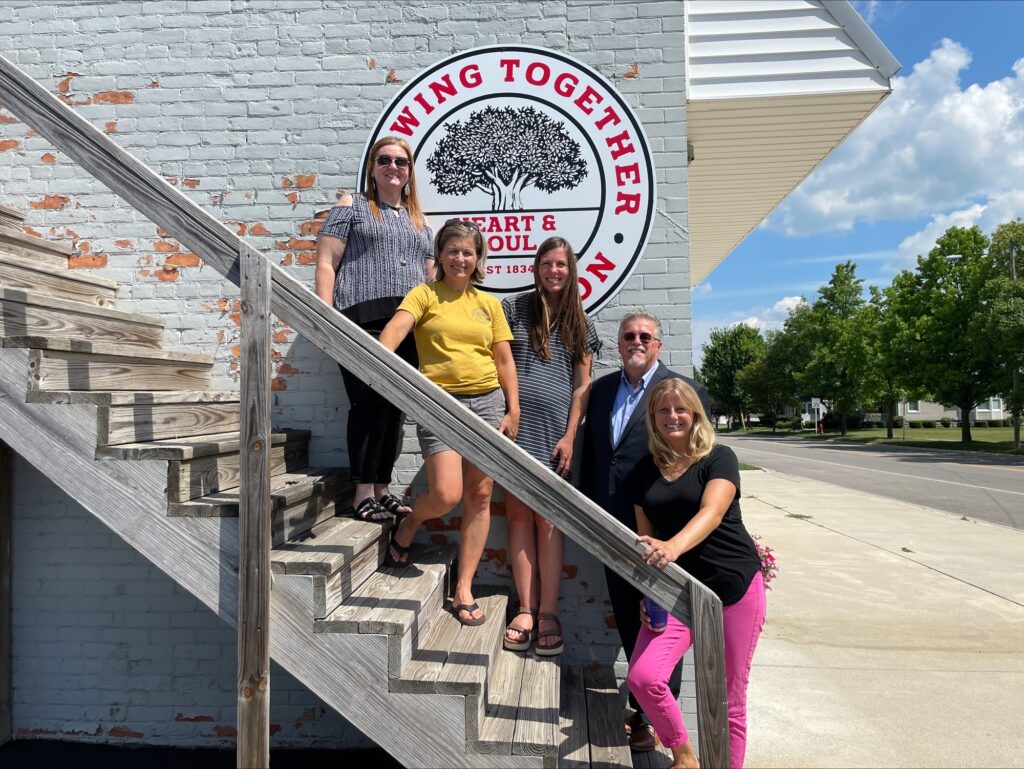 It also means Treece can get insight from towns outside of Ohio that may have more in common with communities in his region that are progressing through the four-phase process, like how Arcadia and Arlington, Ohio, are today. "We can call the Heart & Soul staff and say, 'OK, here's something we're going through', and they'll have five other stories of places and how they handled it in different ways."
The impact of that dialogue helps inform discussion and action, but it also has the power to go beyond the process.
"The principles of Heart & Soul have changed how we think and how we work. It really is just who we are now," Nancy Van Milligen, the president and CEO of the Community Foundation of Greater Dubuque, told me.
Part of that transformation occurred in Iowa, like it did in South Carolina, by having a foundation staff member become a Certified Heart & Soul Coach.
"The work we've done through Community Heart & Soul and the things we've learned about community engagement have changed how our foundation does business," Jason Neises, the community development officer at the Community Foundation of Greater Dubuque, who is also a Certified Heart & Soul Coach, told me. "We approach community engagement in all settings differently now because of the kind of approach that we've learned through partnering with Community Heart & Soul."
At work, Neises recently found himself in a room full of rural teachers. To better know the audience, he used a demographic mapping exercise like the one he uses in the Heart & Soul process that helps residents come to better know their community. He also helped facilitate the start of the group's conversation by asking: What do you love about being a teacher? What are your hopes about your profession? What would you like to see improved or changed when it comes to teaching?
"Those are the three questions we ask around Heart & Soul (what do you love about your town? What are your hopes for…)," he told me, adding that the teachers "loved it."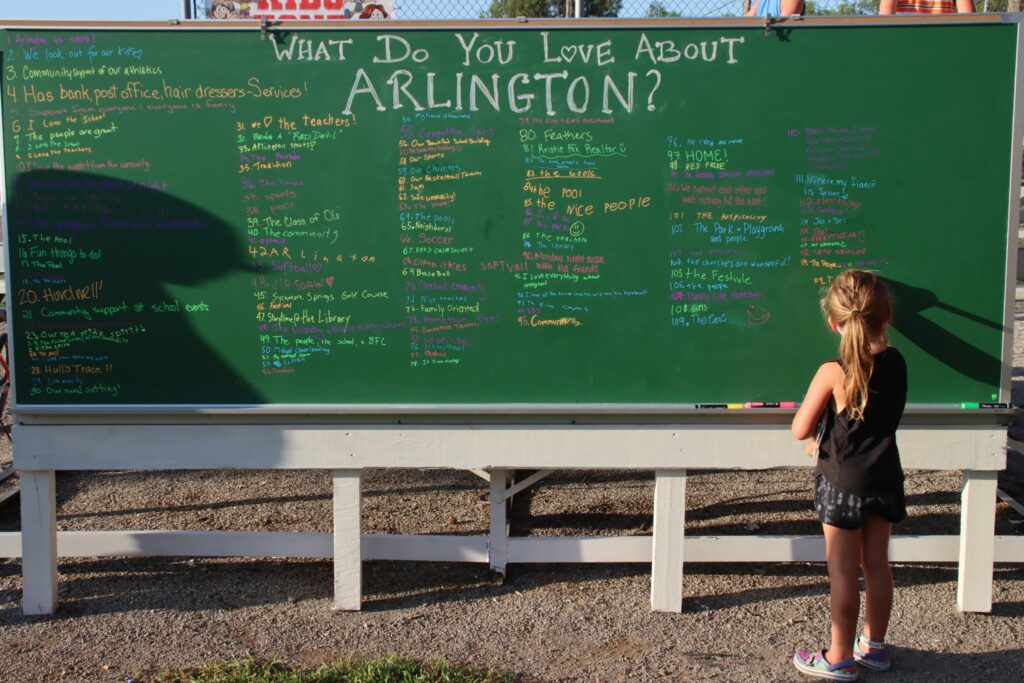 Practice Locally, Transform Nationally
With Community Heart & Soul's nationwide network, the shared learning experience connects foundation leaders and staff and partners at the national level.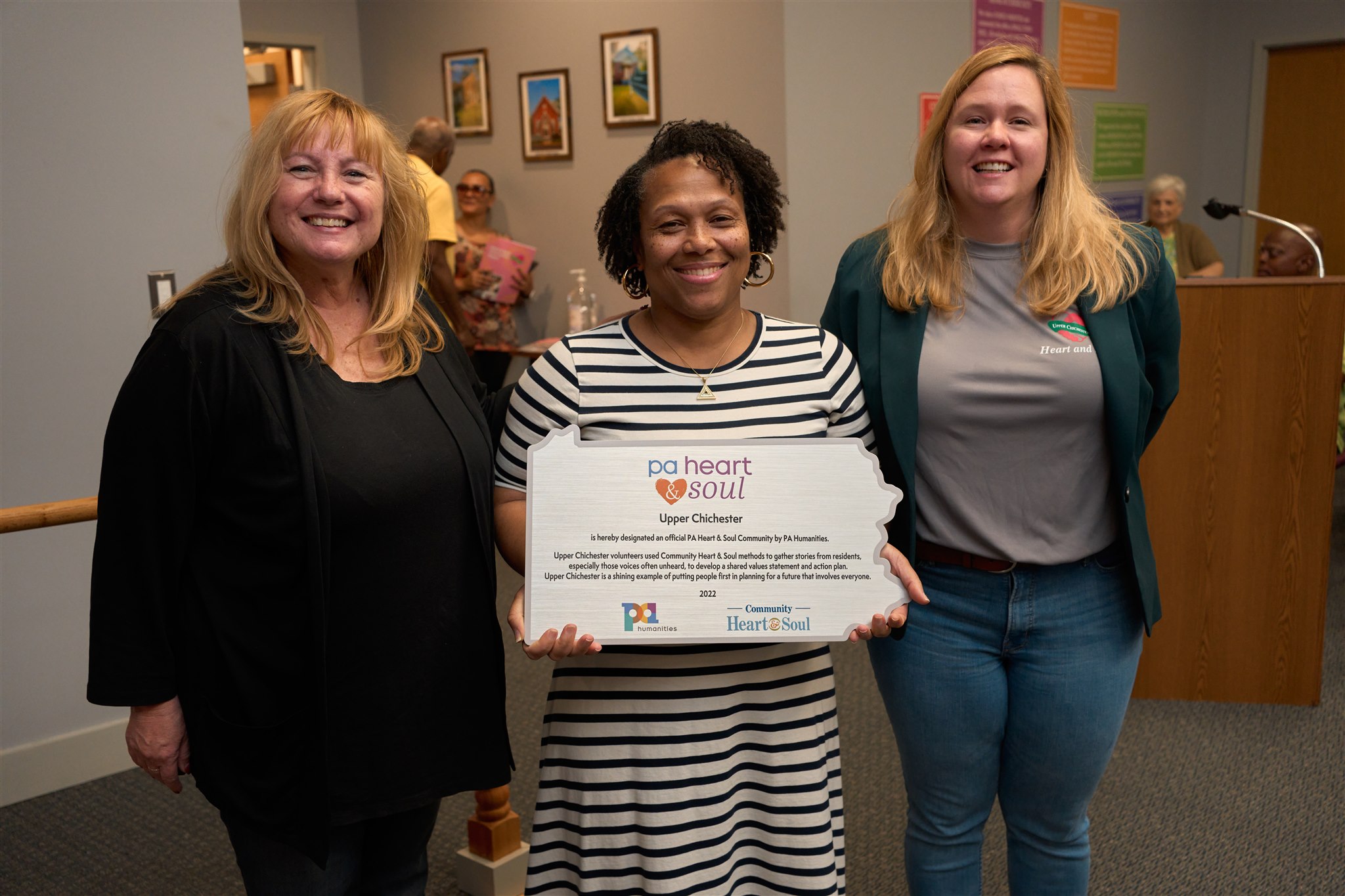 "We're all using Heart & Soul in similar ways, but I think that we're learning a lot within the Community Heart & Soul network," Laurie Zierer, the executive director of PA Humanities, which partners with Community Heart & Soul in Pennsylvania, told me. "We're continually learning from other communities as they are working through the process, too."
One example of how that actively, and intentionally, happens are "Community of Practice" calls. These calls, which connect communities across the country, provide forums for peer-based technical assistance and support.
Today's Work, Tomorrow's Successes
Van Milligen told me that from her experience of seeing Community Heart & Soul in action in the region the Community Foundation of Greater Dubuque serves, it has changed both the community and her foundation's relationship to it. "It builds the community's capacity, but it also builds our capacity to connect with that community and to continue to do good work," she told me, adding that adopting the model helps to create "a foundation and a relationship to get more work done."
In Ohio, Treece told me about how one Heart & Soul town leveraged the data gathered in the process to apply for – and receive – a million-dollar grant from outside the community for a childcare center. I saw similar efforts and accomplishments when reporting on the Heart & Soul community of Kershaw, South Carolina, in 2022, where residents worked to help the town acquire and renovate a former bank building that had sat as a vacant eyesore for decades on the town's main street, transforming it into an affordable pre-K in a former 'childcare desert'.
"We don't have unlimited resources locally. Community Heart & Soul lends itself to deep community engagement," Treece told me, noting how that fortifies grant requests at the state and federal level for smaller communities.
The Indelible Impact of Authentic, Effective Partnerships
Some partnerships can be transactional. And sometimes, that makes sense. Work together on a project, and once the project is completed, the partners go their own ways until a reason or cause reunites them. For Susan DeVenny, like the others, the partnership with Community Heart & Soul is transformational.
"Once you've been through the Heart & Soul process, you're changed," DeVenny told me. "It's been a beautiful experience, and we look forward to many more opportunities to continue to build stronger communities and towns."
Or, put another way: Once you've seen how far you can go together, how heavy a lift you can collectively make, and the really tough things true and authentic partners can get done together, why would you ever want to go it alone?
---
You can learn more about partnering with Community Heart & Soul by downloading Community Heart & Soul: A Proven Model for Place-Based Foundations.
---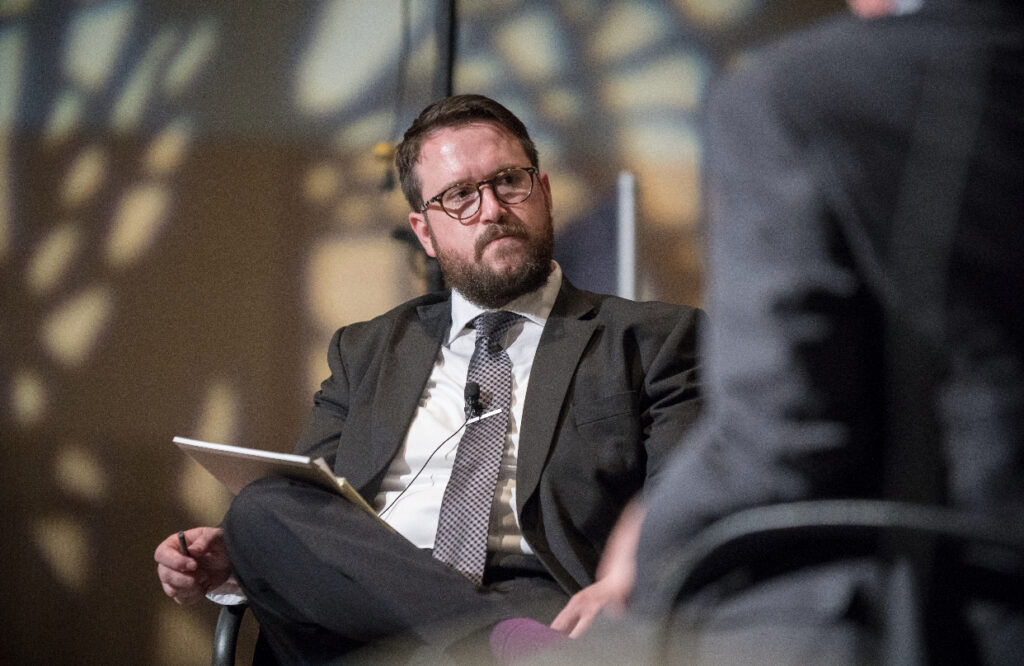 About the Author
Ben Speggen is a learner, writer, editor, interviewer, reporter, connector, researcher, educator, and administrator with one foot in the think tank world, with the Jefferson Educational Society, and the other in the journalism sector, with the Our Towns Civic Foundation, Erie Reader, Craftsmanship Magazine, among others. You'll find more about him and his work on his Substack, Ben Here. Saw That.