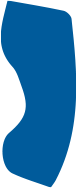 Salem,
New Jersey
We're thrilled that Salem, one of the newest additions to the Heart & Soul network, is off and running! Be sure to check back in the future - we'll post updates and links as they progress in their Heart & Soul journey.
In the summer of 2019, the Community Foundation of South Jersey launched Transform South Jersey, a new initiative to strengthen the social, cultural, and economic vibrancy of South Jersey communities by activating residents to influence community development and shape the future based on what matters most to them. Through the Transform South Jersey partnership the community of Salem will go through the Heart & Soul process, receive training & coaching, and get support in establishing and building their own locally controlled endowed community fund to be responsive to the priorities they identify through their Heart & Soul work.
Be sure to check back for updates on their journey as we highlight their work in the community here!