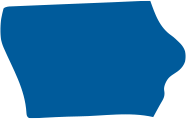 Muscatine,
Iowa
We're thrilled that Muscatine, one of the newest additions to the Heart & Soul network, is off and running! Be sure to check back in the future - we'll post updates and links as they progress in their Heart & Soul journey.
Muscatine Community Heart & Soul is an initiative to involve all residents in conversations to improve their community. They are off and running building on the valued strengths of their community to continually improve Muscatine in ways residents want to see. The Heart & Soul team has been hosting events and having meaningful conversations to help involve citizens in generating ideas to act upon. Their focus is on building what is working and valued in their community while ensuring all voices are incorporated into solutions.
Learn more about Muscatine Community Heart & Soul here!