Community Heart & Soul gives municipal leaders a true representation of what matters most to their constituents. The information gathered through the process guides decision-making and priorities for the long-term.
Small cities and towns that work with us experience a range of benefits including:
Strengthened relationships with residents and increased resident participation
Increased volunteerism and resident-driven community actions
Deepened understanding by municipal officials of community needs to inform long-range plans
Measurable impact toward community and economic development goals
Increased investment from grants and the private sector to implement community projects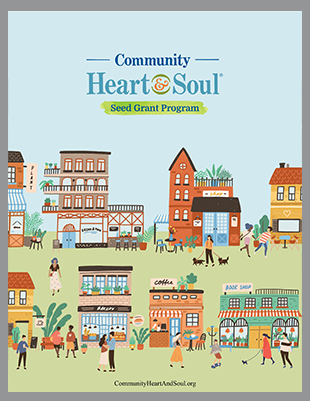 Funding to Get Started
The Community Heart & Soul Seed Grant Program provides $10,000 in funding for resident-driven groups in small cities and towns to start the Community Heart & Soul model. Grant funding requires a $10,000 cash match. Learn more here.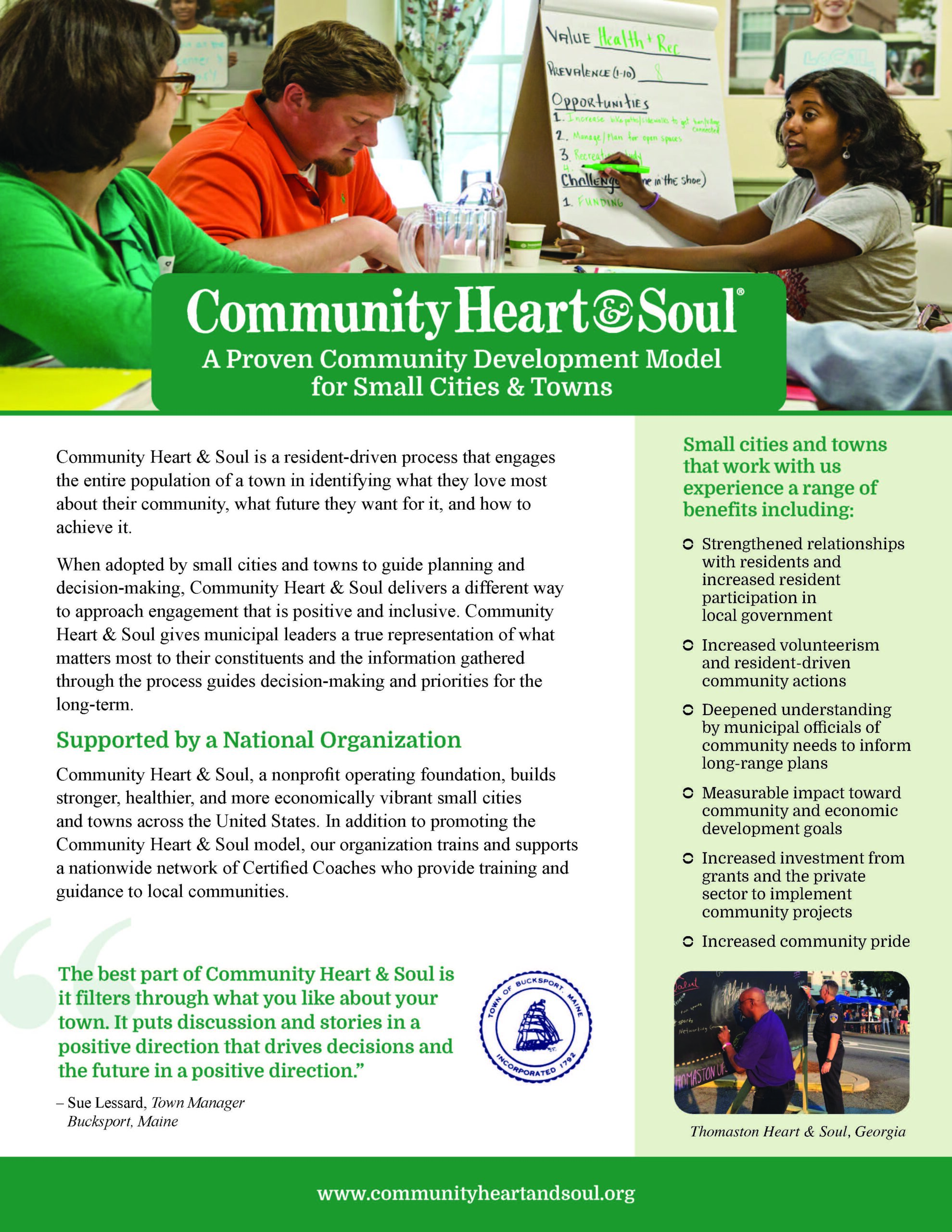 Click to view and download our flyer highlighting specific Community Heart & Soul outcomes that resonate with municipal leaders.
Let us know you're interested!