Sustaining Small Town America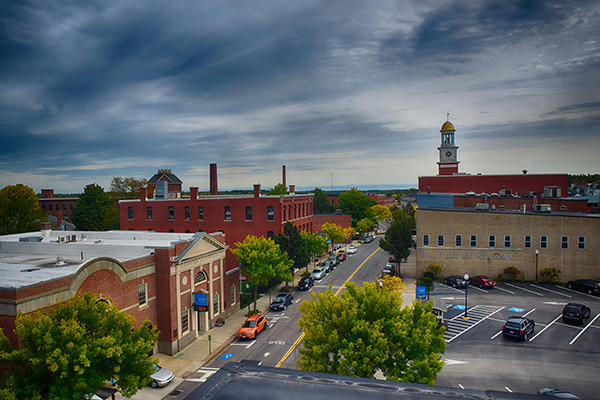 This post first appeared on the Successes of Philanthropy blog, a publication of Washington Monthly.
Sustaining Small Town
America
Small towns learn how to revitalize their communities while preserving what matters most.
With a population of just 566, the tiny town of Weston, Vermont, is the quintessential New England village. Nestled in the Vermont mountains, the town enjoys a long tradition among the families who have lived there for generations.
So it was a shock to many in the community when, in the early 1970s, a proposal for an animal safari amusement park, to be named "Wildlife Wonderland," came before the town's Planning Commission for consideration. The proposal divided the town, ending friendships and creating hard feelings, with many seeing the construction of the park as out of character for this New England village.
"The scars on the side of the mountain healed faster than the scars in the community ever did," says Lyman Orton, who was on the town's Planning Commission at the time.
The project was ultimately approved in modified form and stayed in business for only a few short months. But while the park was short-lived, it left a lasting impression on Orton. Only a few years earlier, the Planning Commission had held a series of public hearings to revise the town's Town Plan and Zoning Code. Yet it was clear that town officials had failed to understand what mattered most to residents. "We thought we had captured the pulse of the residents, but Wildlife Wonderland proved otherwise," Orton said.
Weston was not alone in its experience. The 1970s and 1980s were a time of active development in Vermont, when developers who challenged Town Plans across the state frequently prevailed. Residents were often shocked that what was happening to their towns did not fit the idealized visions of what they believed their towns should become. The continuing conflicts within communities convinced Orton that town planning processes needed reform.
A Knight Foundation study found a significant correlation between community attachment and economic growth.
As the proprietor of the Vermont Country Store, a Weston landmark and mail order business begun by his parents in 1947, Orton had deep roots in Weston. His intimate connection to small-town life and his experience on the town's Planning Commission helped fuel a passion for ensuring that residents have a better say in planning their communities' future. In 1995, Orton founded the Orton Family Foundation, a private operating foundation with a mission to build stronger, healthier, and more economically vibrant small cities and towns across America.