Looking Ahead with Heritage in Mind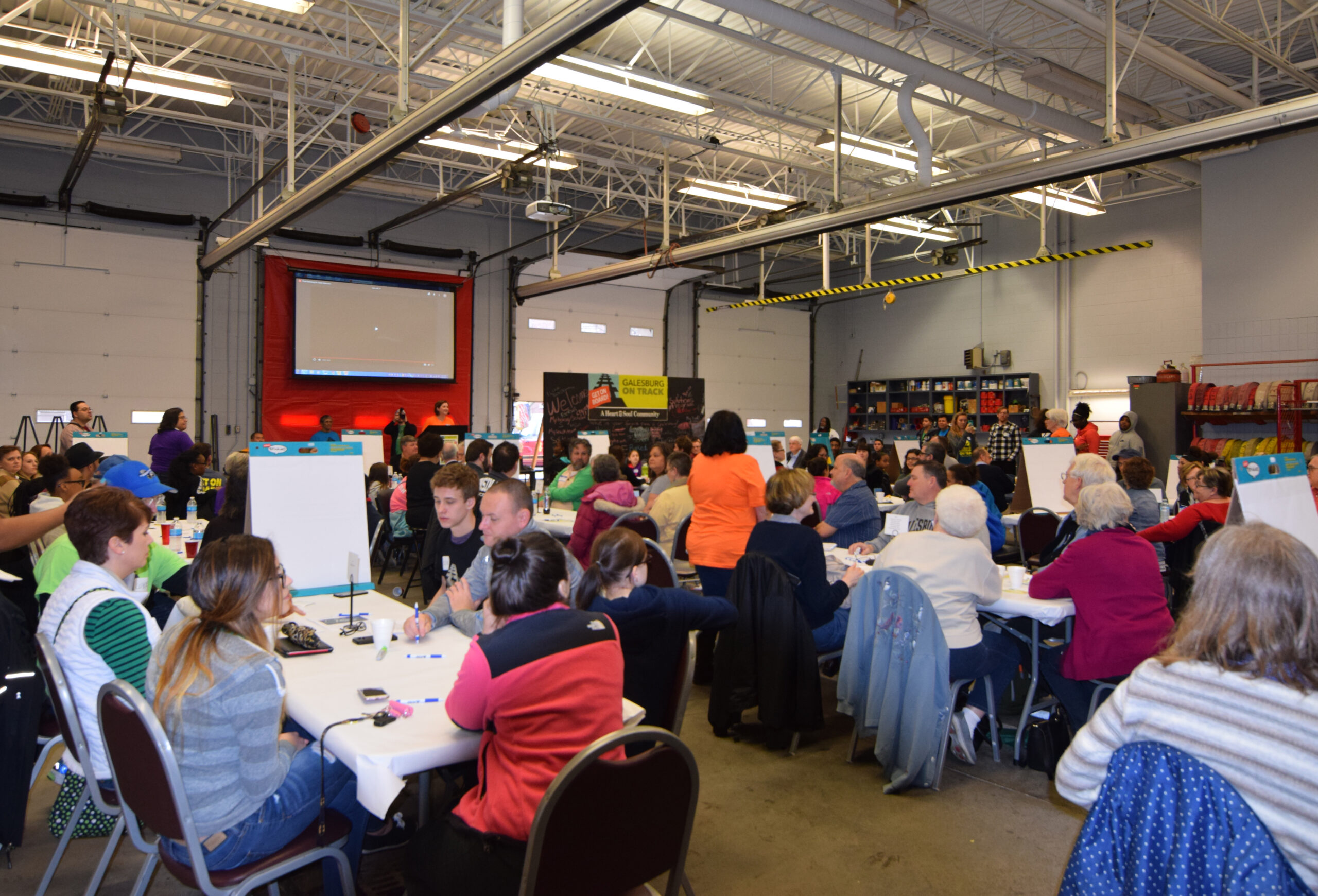 When Galesburg on Track drafted an Action Plan as part of Community Heart & Soul, three elements emerged that encapsulated the Illinois city's character—trains, planes, and Ferris wheels. The elements are part of what makes the city unique and became an overarching theme for the Action Plan.
Galesburg (pop. 31,000) is in west central part of the state about two and a half hours from Chicago by train. Galesburg made headlines when Maytag, the city's largest employer, closed a refrigerator plant in 2004. Regaining economic footing was one aspiration heard by Galesburg on Track. So was celebrating the city's heritage.
Trains, planes, and Ferris wheels, each speak to a different part of Galesburg's history and heritage:
Trains because Galesburg has been a major rail hub since the 1850s. As the plan states:
"Train tracks, whistles, workers, and yards surround us and are part of our community's identity."
Planes because, for the past four decades, Galesburg has held an annual biplane fly-in that draws more than 100 Stearman planes from across the country and internationally. And throughout the summer, crop dusters sweep through the skies to ensure the success of corn and soybean crops.
"With intentionality and cooperation, Galesburg could turn the one-week fly-in into an all-year celebration of the biplane and its important history."
Ferris wheels because the inventor, George Ferris, was born in Galesburg.
"This piece of Galesburg history holds numerous possibilities for drawing tourism, creating jobs, and highlighting Galesburg as a site to honor what has become known as 'the world's greatest ride.'" 
The Action Plan is organized around the eight shared values that form Galesburg's Heart & Soul Statements. Both the statements and the plan were distilled from input gathered over more than a year from thousands of residents. They are: history and heritage; welcoming community; business; education; image; services and amenities; easy accessibility; and things to do. Ideas for action are grouped under these areas and arranged on a timeline ranging from six months to 10 years. Many actions included in the plan reflect the spirit of trains, planes, and Ferris wheels. Some are relatively small, like offering cookies to train passengers (welcoming community). Some are grand, like a full-scale Ferris wheel and park (history and heritage, business, things to do). Now, as the plan states, it's up to Galesburg residents, organizations, and decision-makers to decide the future.
We are limited only by our imaginations and willingness to develop an innovative and positive future for our community.
Image: Galesburg residents work on Heart & Soul Statements at a summit meeting held at the fire department, March 2017.
# # #