High School Students Contribute to Community Heart & Soul Project in Maine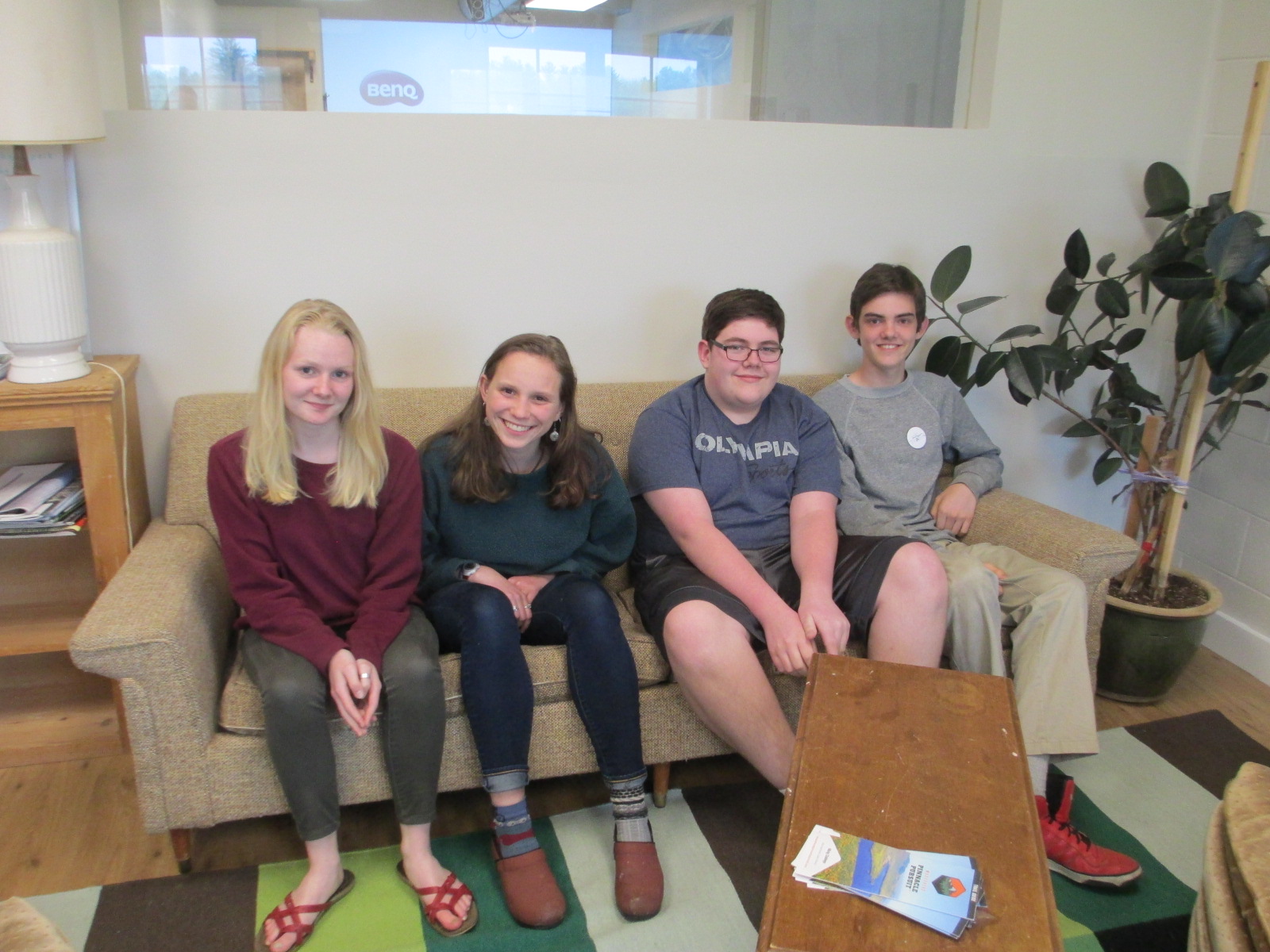 When high school student Mia Shifrin learned about the opportunity to gather stories as part of a Community Heart & Soul® project, she didn't hesitate to sign up.
"I took a podcasting class last winter that included some interviewing and I realized that I really like talking to people about stories and their ideas," said Shifrin, who is about to start her junior year at Gould Academy in Bethel, Maine. "So helping Mahoosuc Heart & Soul collect interviews was something that was intriguing to me."
Shifrin is among five high school students who joined the Mahoosuc Heart & Soul Team as story gatherers. The students are interviewing community members about:
what matters most to them;
what brought them to the area (or keeps them here);
what they feel captures the spirit or essence of their town;
what they envision for the future of the region.
Mahoosuc Heart & Soul started earlier this year and includes four towns that are part of one school district—Bethel (pop. 2,600), Newry (pop. 330), Greenwood (pop. 830), and Woodstock (pop. 1,300).
The four towns are among more than three dozen across the country, including nine in Maine, that are doing or have completed Community Heart & Soul. The community development model for small cities and towns was pioneered and tested over a decade by the Orton Family Foundation and is now being offered nationally.
Mahoosuc Heart & Soul is focused on expanding engagement in local decision-making and fostering connections among residents in order to increase communication, collaboration, and a sense of investment in the community.
Two of the students, including Shifrin, are from Gould Academy, a private high school in Bethel. Three are from Telstar, the local public high school.  The Telstar students will receive community service credit, a requirement for all students, for the time they put into the project. All are considered part of a pilot group that will expand in the fall.
The students met with Project Coordinator Cat Ingraham to learn about the story-gathering process. Then, equipped with audio recorders and the questions developed by the Mahoosuc Heart & Soul Team, they approached teachers, family members, friends, and other community members to ask them to share their stories.
Members of the Mahoosuc Heart & Soul Team will listen to the stories carefully to identify the themes, hopes, and concerns that emerge, as well as any ideas for action. These will eventually help inform a shared set of Heart & Soul Statements that will guide decision-making and planning in the region.
"The students have been valuable team members. Their story gathering has contributed to the project in a positive way. Plus, they have fun doing it, and the people they interview enjoy the interaction with our local youth," Ingraham said.
Talking to people about what they love about their community has given Shifrin a chance to reflect on the interview questions as well.
"Participating in Heart & Soul has made me realize that Bethel has a population of people who are passionate about living here and see it as a great place," Shifrin said.
Image: High school sophomores Maddie Williams and Mia Shifrin, students at Gould Academy, and Matt Lavoie and Dale Davis, students at Telstar High School, are helping to gather stories for the Mahoosuc Heart & Soul project. (Missing: Telstar student, Toby Walker.)