Finding the Heart & Soul of Biddeford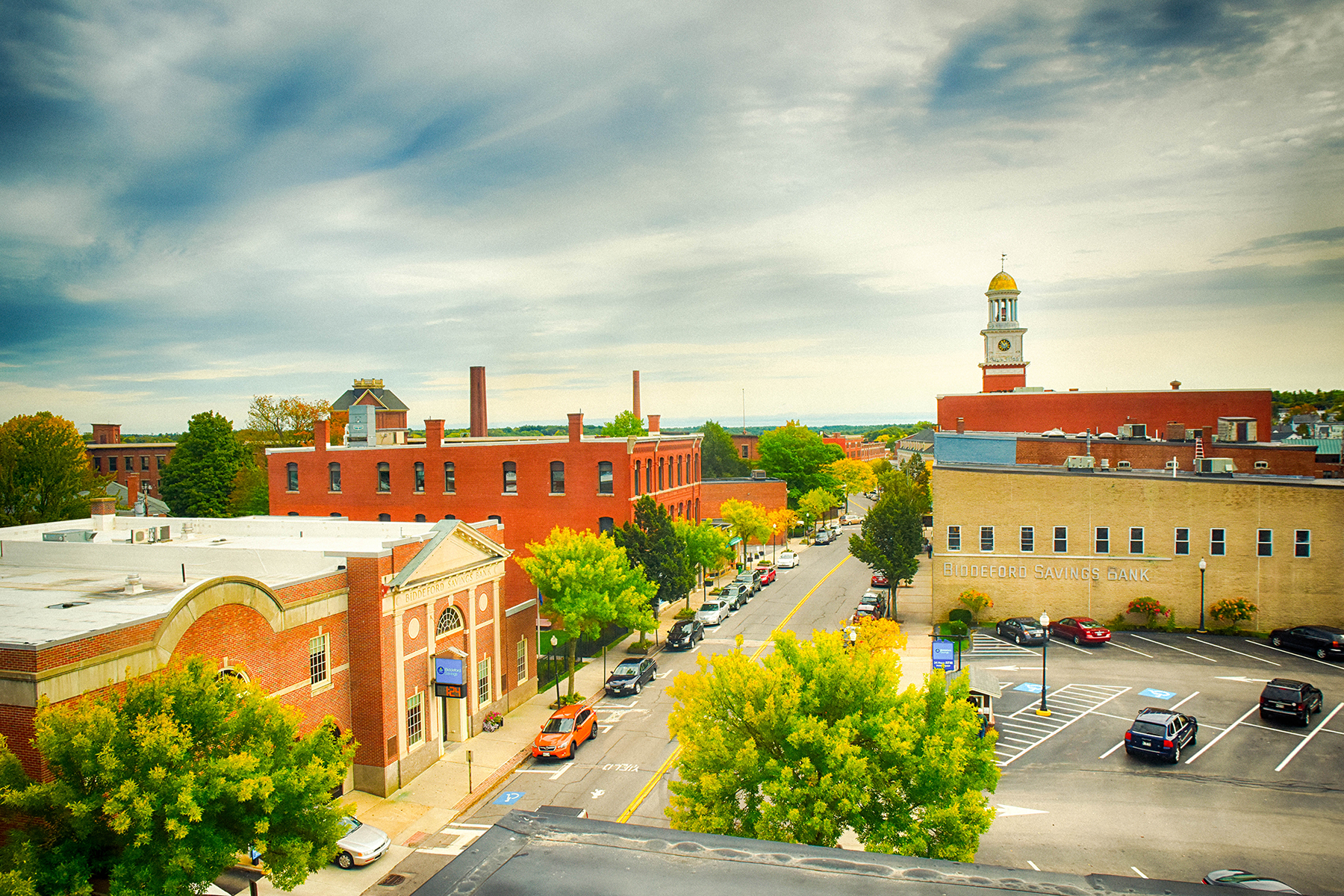 "If revitalization was something we were doing TO our residents, they would resist, but if it was something we were doing WITH them, they would embrace it." It's not easy to encapsulate something so profound in just one sentence, but Delilah Poupore, Executive Director of Heart of Biddeford in Biddeford, Maine, did just that.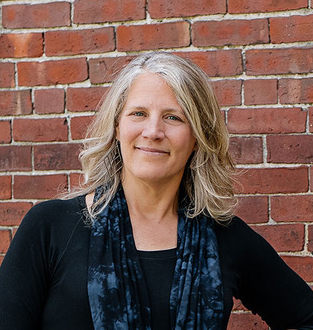 What Delilah understands is that any successful effort to rebuild a community depends on the people. For a community to transform, the people must also begin to transform, for what is a community if not its citizens? Residents must begin to believe in the effort for the effort to take hold.
When people think of revitalization, they tend to think of the buildings, businesses, sidewalks, streets and even the hanging baskets. When they think of Main Street, they think of the tangible parts, the physical makeup. The concrete components are what we see, but it's also what we feel. The appearance of downtown has an impact on those that it serves.
The condition of a community's downtown buildings becomes the condition of its people. It's not just the loss of the mill or the factory that damages a community, but a generation of people that know what the mill or factory represented.
Tired of being referred to as "Trash Town" the leadership team behind Heart of Biddeford realized that if they wanted the downtown's appearance to improve, they had to help people believe they were worthy of having a nice downtown, more so, that they deserved it. Those leading the effort understood that residents had lost their sense of civic pride. They had to be reminded how much there was to be proud of, why being from Biddeford mattered, and why it was special.
This is how Community Heart & Soul® (CH&S) helped Heart of Biddeford become a successful Main Street America program and eventually win the highest honor in the Main Street world, the 2022 Great American Main Street Award.
The Heart of Biddeford non-profit organization launched in 2004 with the primary focus of overseeing the Main Street Program. In 2008 the organization successfully applied for a grant to become a pilot CH&S community. CH&S is a resident-driven process that engages the entire population of a town in identifying what they love most about their community, what future they want for it, and how to achieve it. It was through this program, Delilah explained, that Heart of Biddeford began winning over the hearts and minds of locals. CH&S gave them a vehicle in which they were able to engage all residents and start building a real movement.
"The CH&S program created the ideal organization committee for us in the early days," stated Delilah. "The CH&S process allowed multiple organizations to combine forces to allow us to listen to multiple groups. Everyone began to feel heard; everyone began to feel like they were a part of the same place," she continued.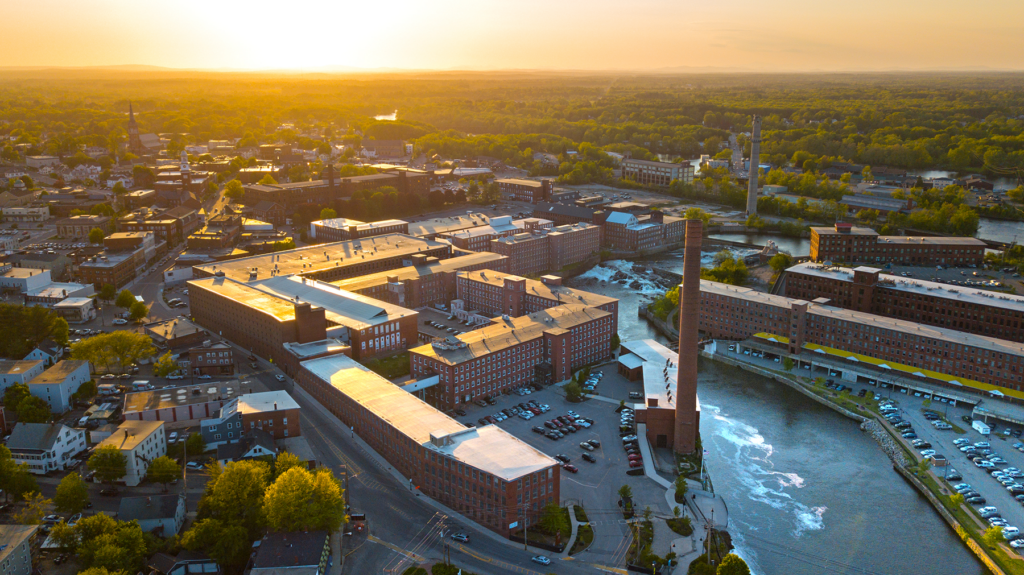 One of the initial efforts that started to restore a sense of pride was a campaign implemented with the local school district to have students interview their grandparents about their own history. When the students learned how many of their grandparents had migrated to Biddeford from other parts of the world to work at the textile mill, they began to understand their community had such deep and rich history that was in danger of being lost. They began to see how much their town meant and how much love and pride had been invested in building it.
Through the storytelling process, local kids saw that they were also part of a beautiful story. They grew up thinking that they were just from another dying Maine mill town, but in hearing the tales of their elders, they began to see that they were actually from a place worth being proud of. Which forced them to confront the fact that they were the torchbearers and that they had to carry these stories forward.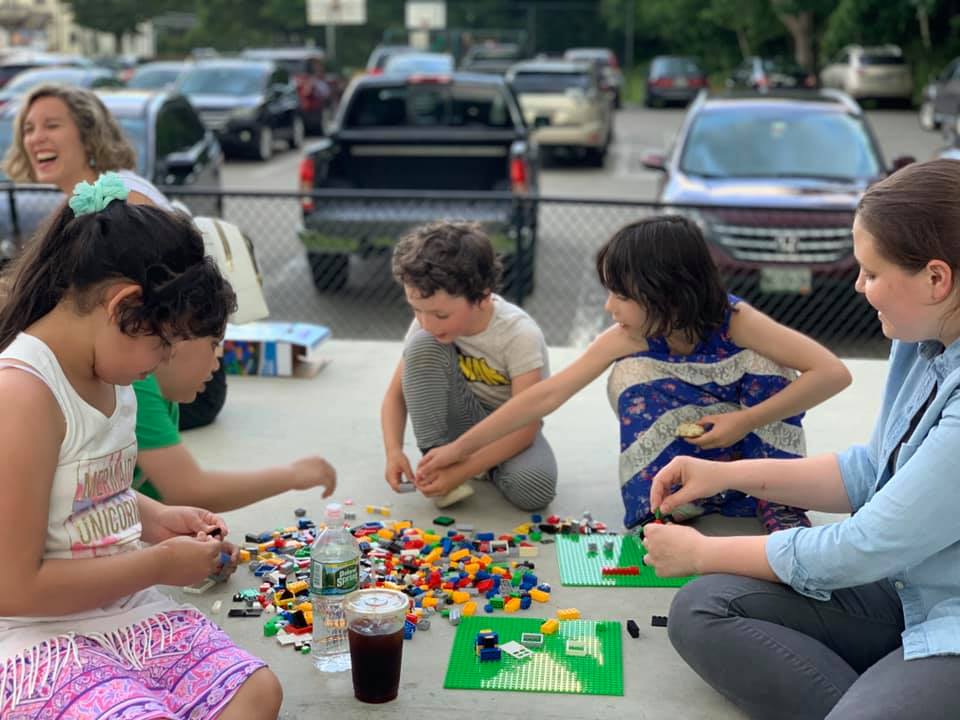 The next initiative targeted at restoring Biddeford's sense of pride and reminding residents what was at stake was a call-in campaign. At various spots around the downtown, signs were posted stating that if locals recalled a memory about a particular place to call and leave a recording with the story. This helped build a library of stories that painted a rich picture of the history of Biddeford. Again, helping the younger generations understand that there was so much to be proud of and so much to fight for.
Delilah explained that these efforts did so much to combat the sense of hopelessness that had taken hold in recent decades. The CH&S activities demonstrated to residents who had forgotten or who never even knew, what an amazing place Biddeford was and why it couldn't be allowed to continue to decline.
In focusing on history, pride, connections and storytelling, Community Heart & Soul was fixing the unseen scars, the damage that had been done on the inside. Biddeford residents began to believe they were up to the challenge. They understood that the people who helped build the community needed the next generation to help bring it back.
Community Heart & Soul was the ideal program to bring about the change they desired. As residents began to see themselves differently and view themselves with pride, and as self-esteem swelled- the physical improvements followed.
The people of Biddeford wanted their surroundings to reflect the pride they felt for their town. Standards soared and what once was acceptable, became unacceptable.
For years, a trash incinerator at the center of downtown had been the municipality's largest tax payer and a major employer. This was tolerable when people felt little pride in their community, but as the impacts of Heart & Soul took hold, people began to feel differently. They spoke up. They showed up at town council meetings. They made their voices heard and eventually the incinerator was shut down. It was a tremendous expense to demolish the facility, but it didn't take long for Biddeford to recoup the cost.
In the years to follow, investments poured in. Existing buildings were renovated, new ones were constructed and new businesses opened their doors. Multiple community-centered nonprofits began cropping up and rates of volunteerism increased significantly. The community was growing more civic minded as conditions improved. People wanted to get involved with a community on the rise.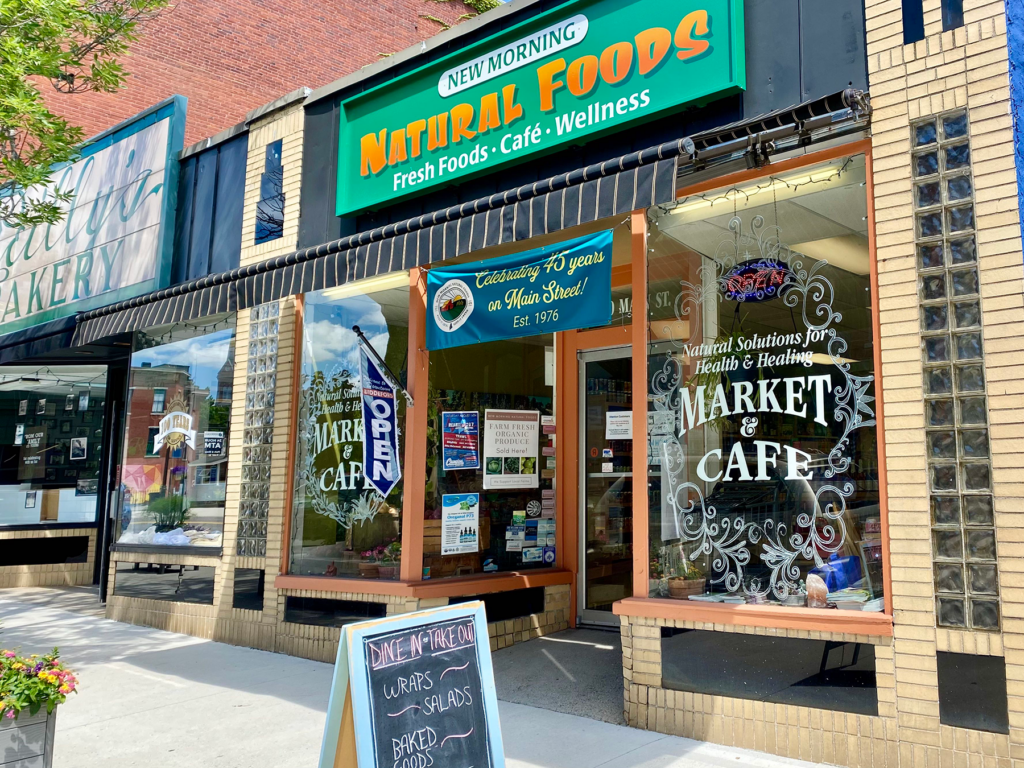 The downtown went from 27 vacancies in 2011 to just two in 2022. A New York Times featured and James Beard award winning restaurant, Elda, opened its doors in 2018, less than 1/2 a mile away from the former site of the trash incinerator. The financial investment made in Biddeford started to match the emotional investment: new businesses opened, new jobs were created, new people moved in.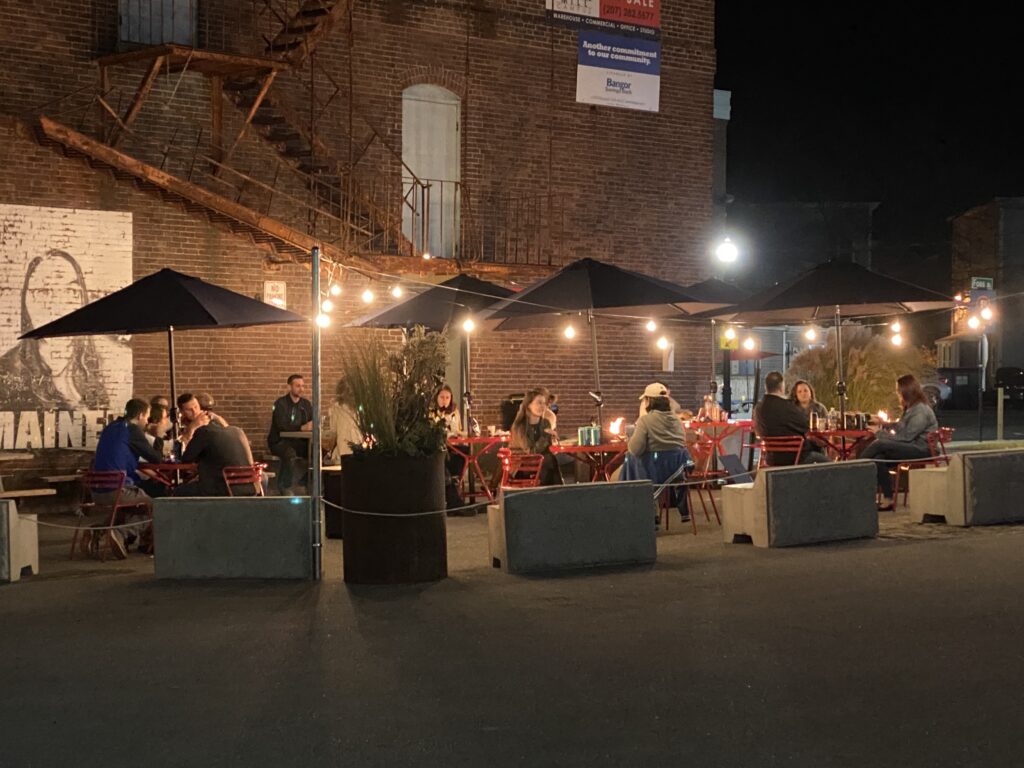 Biddeford was no longer just a story about the past and a story of loss. There was a new story to tell, a story of rebirth and growth. No longer did residents have to define themselves by what had once been. Pride didn't end with their grandparent's generation, it was remembered and rekindled. Residents of Biddeford could now tell the story of who they are today and hold their heads up high with a renewed sense of self-esteem.
People in Biddeford, including many newcomers, continue to stay engaged with Biddeford's
revitalization. Costs for housing are matching the rest of southern Maine, and that's creating housing insecurity for some — particularly those who were able to live here within a depressed economy. But Biddeford is still fighting for itself, not giving up on the residents who built this place. Through community pressure, there is more support than ever on the City Council level for affordable and workforce housing as well as seeking solutions to homelessness. The Heart & Soul process, as well as the Main Street program, are not ideas that you try out for a while then fade. Finding out what matters most to people is an ongoing process.
Mayor Alan Casavant may have described this turnaround best, "Residents used to say they were from the Portland area…now they say they are from Biddeford."
---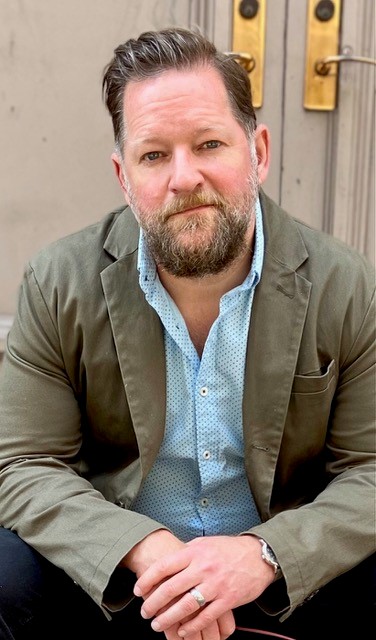 Jeff is the founder of Revitalize, or Die. and founding partner of Proud Places. Throughout his near 20 year career he has assisted hundreds of communities with their revitalization, economic sustainability, and community development needs. Utilizing a background in urban planning, downtown district management, revitalization, real estate, economics and organizational development, his diverse background and expertise lends a unique vantage point for addressing community concerns. What Jeff lacks in patience and eloquence, he makes up for in passion and honesty. He believes revitalizing communities is the most important work we can do. Revitalization has the power to transform people's lives by fostering a stronger sense of community. Revitalization enhances quality of life, it provides people with more enriching experiences, and Jeff has dedicated himself to killing apathy- one town at a time. When Jeff is not agitating benevolent community volunteers, he dedicates his agitation efforts at his lovely wife Amber and their four occasionally obedient children.