Community Heart & Soul Seed Grant Jump Starts Town Change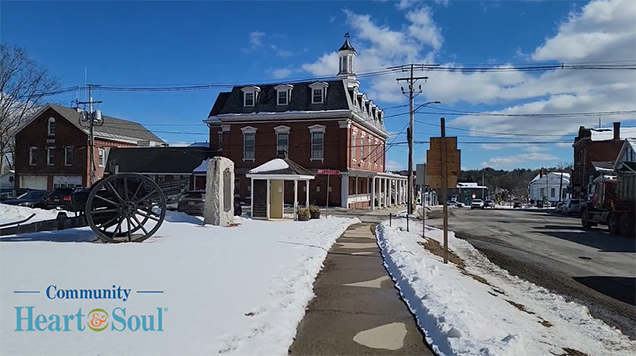 For the next video in our Community Heart & Soul minutes series, hear from residents of Winchendon, Massachusetts who are bridging divides to find what matters most to their community using their recently awarded Community Heart & Soul Seed Grant.
Learn how they brought together town leaders, the school district, the local hospital and health network, as well as local youth, residents and non-profits to lead their Heart & Soul effort. With leadership from HEAL Winchendon, a community-based coalition, resident and youth leaders are promoting inclusive community engagement through Community Heart & Soul in Winchendon.
One of the differences we've seen with the Seed Grant so far, is a shift in outlook about our community. Winchendon has typically been defined by its problems and just getting folks together on these core teams and sub teams has already changed the outlook from one of problems to one of possibilities. We've also empowered a lot of residents to not just talk about their hopes and dreams for the town but also to take action."

—Miranda Jennings, Project Manager, Community Heart & Soul, Winchendon, MA
Want to bring Community Heart & Soul to your town? Apply for a $10,000 Community Heart & Soul Seed Grant to get started. Learn more at: www.communityheartandsoul.org/seed-grants

About Community Heart & Soul
Founded by Lyman Orton, proprietor of The Vermont Country Store, Community Heart & Soul is a nonprofit organization whose mission is to establish and promote a community practice that engages all residents within a community in determining what matters most to the people who live there and uses their ideas and aspirations as the blueprint for a better future. The Community Heart & Soul model has been field-tested in over 90 communities across the U.S. Orton established Community Heart & Soul after serving on his town's planning commission and growing frustrated that decisions being made that would shape the town's future were without guidance from the majority of the residents.