Carrying on a Legacy of Giving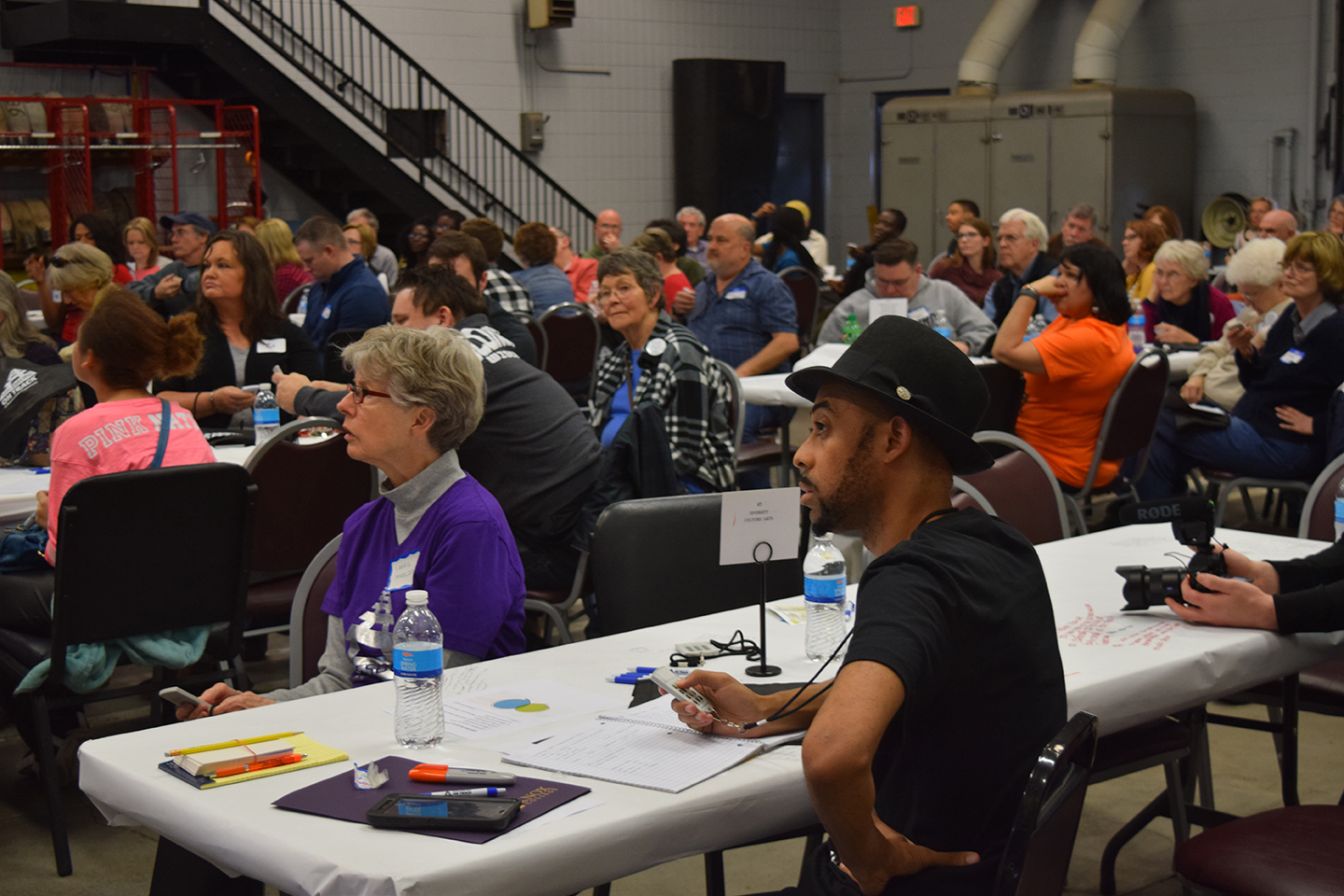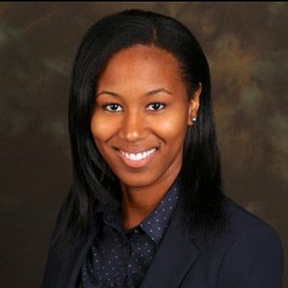 Shortly after Brittany Grimes moved back to her hometown of Galesburg, Illinois, she joined the town's Community Heart & Soul® project to carry on a special legacy.
Grimes, 31, leapt into Galesburg on Track, the town's name for the project, with enthusiasm. Grimes assisted with everything from handing out Frisbees on Memorial Day to crafting Heart & Soul Statements for the project based on months of gathering community members' feedback.
Grimes joined Galesburg on Track because she wished to ensure the initiative would include as many community members as possible, and encompass their opinions in the project's plans for Galesburg's future.
"Sometimes there are a lot of community members who are underserved," Grimes said. "They are deprived of the voice that I think they should have, and my goal in everything has always been to be that voice."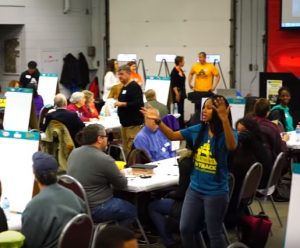 Though Grimes' passion for leadership blossomed during her college years at Virginia State University, she had been introduced to community involvement at a young age through W.C. Jackson, her maternal grandfather and Galesburg's first African-American alderman. Grimes remembered visiting City Hall with Jackson and taking other trips with him throughout Galesburg to serve others, or what Jackson referred to as, "taking care of business."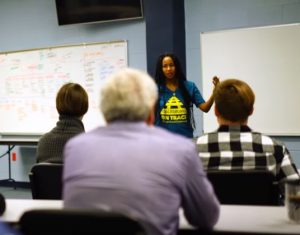 Grimes recalled that her grandfather had been a resolute man who did not emphasize his accomplishments, but others in the community frequently told Grimes how much her grandfather had done for them. Grimes learned from Jackson's legacy that listening is often more important than speaking when working on community development.
"I think me trying to be a part of (Galesburg on Track) is almost, in essence, me replacing my grandfather's space, because I know this would be something that he would want to be involved in," Grimes said. "He's had a large influence on a lot of individuals' lives throughout this community. I'm just one of the many seeds he planted."
Galesburg on Track showed Grimes the positive impact of listening. When she visited the local Boys & Girls Club, she asked the young participants to fill out cards explaining what they liked best about Galesburg, and what they would discard if they could. The participants discussed their answers, which led to deeper conversations regarding what youth had been experiencing in Galesburg and how they wanted to see their town evolve.
Grimes' personal dedication to listening to all perspectives also allowed her to connect with others when trying to obtain information for the initiative.
"I've had people say, 'you don't really want to know what I think about Galesburg,' and I'm like, 'I really do; just tell me,'" Grimes said. "All those shells and walls that people build up will fall as long as they can see your honesty and integrity, and that you have good intentions."
Many other Galesburg on Track volunteers, including Kelly Cheesman, noticed Grimes' enthusiasm for collecting feedback from community members during various Galesburg on Track events.
"She chose to come back to Galesburg (after college), and she is phenomenal," Cheesman said. "If we can keep some of those young people (like Grimes) here, they will make Heart & Soul continue to go and grow."
Grimes' work with Galesburg on Track has extended into her volunteerism with other Galesburg organizations as well. She has been a member of Galesburg's Support Group for African American Affairs for two years, and she recently joined the Galesburg chapter of the NAACP as a member of its Education Committee.
In a time when many Galesburg residents express concern about their young people leaving their town, Grimes exemplifies how active young individuals can be in the Galesburg community — and the opportunity that Galesburg on Track grants them to have a lasting impact.
"I've always believed in Galesburg, I've always wanted great things for Galesburg, and I would hope that I can help build that up through service," Grimes said. "I want this community to feel like it can survive without needing larger corporations to come in and save it. We can do without that. It's just a matter of listening, challenging and holding people accountable."
Rebecca Susmarski is a writer based in Galesburg, Illinois.