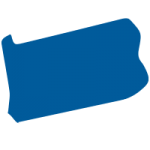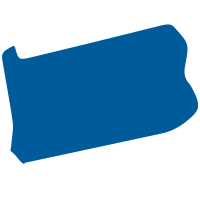 Rochester,
Pennsylvania
We're thrilled that Rochester, one of the newest additions to the Heart & Soul network, is off and running! Be sure to check back in the future - we'll post updates and links as they progress in their Heart & Soul journey.
In February 2020, we partnered the Pennsylvania Humanities Council to bring Community Heart & Soul® to the town of Rochester. The Rochester community will build their own local Community Heart & Soul® leadership team with regional coordination and support from the Beaver County Planning Commission.
Rochester (pop. 3,657) is steeped in history owing to a mighty industrial past. It is at the center of Beaver County, earning it the nickname "Hub of Beaver County." Today the borough is home to a variety of local businesses, including manufacturing, warehousing, retail, and healthcare. A public library, churches, and other institutions provide a supportive social network. The beautiful Rochester Riverfront park rests at the confluence of the Beaver and Ohio Rivers, featuring walkable paths, pavilions, river activities, and the patriotic Flag Plaza. The community is home to a diverse mix of longtime residents and newcomers.