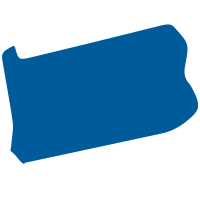 Beaver Falls,
Pennsylvania
We're thrilled that Beaver Falls, one of the newest additions to the Heart & Soul network, is off and running! Be sure to check back in the future - we'll post updates and links as they progress in their Heart & Soul journey.
In February 2020, we partnered with the Pennsylvania Department of Community and Economic Development (DCED), the Beaver County Planning Commission to bring Community Heart & Soul® to the town of Beaver Falls. The Beaver Falls community will build their own local Community Heart & Soul® leadership team with regional coordination and support from the Beaver County Planning Commission.
Beaver Falls (pop. 8,581) is a diverse community situated alongside the Beaver River. It is a proud city with strong ties to its historic past. The community has many assets, such as a thriving social culture and a healthy municipal infrastructure that includes the Community Development Corporation, Business District Authority, and local government, all working cooperatively towards common goals. Established churches, and other organizations, collaborate effectively with human services support networks. There is a flourishing arts community, fed by local artisans, businesses, and arts groups. Beaver Falls boasts the widest and longest main street in the region, which frequently hosts popular annual events.