Growing the Community Heart & Soul Movement in 2023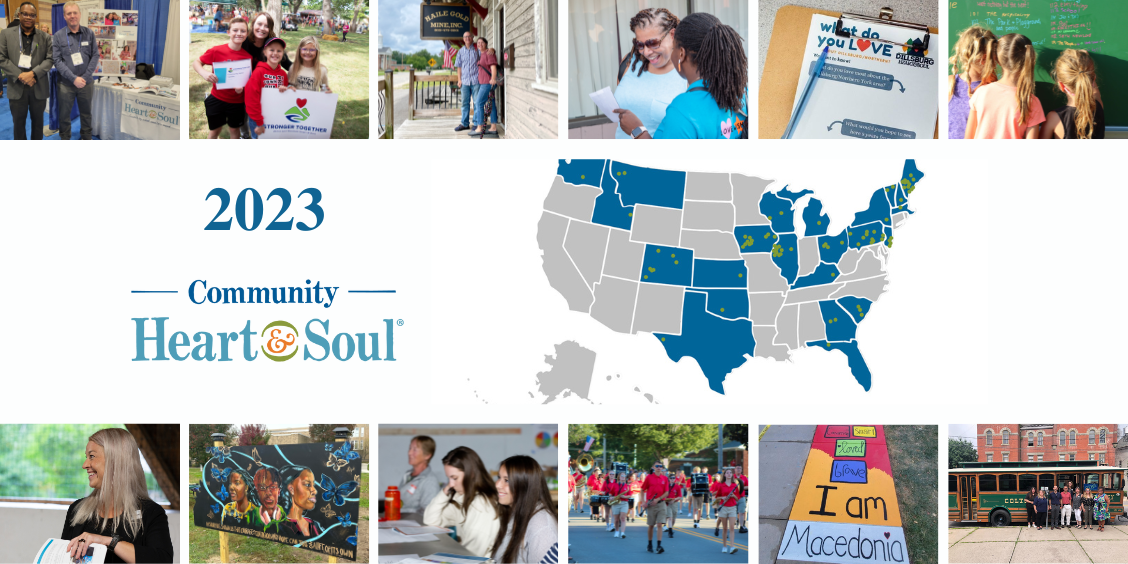 Dear Heart & Soul friends,

As we embark on the new year, I'd like to take a moment to reflect on the many things we accomplished, with your help, over the past year.
While it's premature to say that the COVID-19 pandemic is behind us, I think it's fair to say that things were different in 2022 than in the previous year. We were happy to see more in-person engagement within Heart & Soul communities; towns that slowed or paused their Heart & Soul activities due to the pandemic are back on track, picking up where they left off.
In 2022, we welcomed several new states into the Heart & Soul network including Kentucky, Florida, Oklahoma, and New York. We also added new towns in states with existing Heart & Soul communities, including Iowa, Michigan, Ohio, Maine, and South Carolina.
Our Seed Grant program was instrumental in helping new towns start Community Heart & Soul in 2022 and I'm happy to announce that we plan to continue offering $10,000 Seed Grants to qualifying communities in 2023! One important change is that we have removed the requirement that towns have at least 2,500 residents. Now, any incorporated town, village, township, borough, or similar structure with a population of less than 30,000 is eligible to apply for a Seed Grant.
Our partnership with Our Towns Civic Foundation, founded by authors James and Deborah Fallows, has yielded inspiring stories, videos, and podcasts about Heart & Soul communities across the country. If you haven't already visited the Our Towns website, please do! You'll find engaging stories about how small cities and towns are experiencing renewal by bringing together residents and town officials to chart future plans based on what matters most in their communities.
In 2022, we added 15 new certified Heart & Soul Coaches and now have Coaches based in over 30 states across the US. You can 'meet' our Coaches through their profiles on our website, which are organized by geographic region. The profiles also provide a way to contact individual Coaches.
As we continue to expand the Heart & Soul network across the United States, we invite you to become a part of a growing movement of small cities and towns that have embraced a new way of doing business by involving everyone, focusing on what matters most, and playing the long game. The benefits of this approach? Long-lasting social and economic change and a renewed sense of local pride and optimism.
Finally, I would like to acknowledge the departure of our Senior Director of Market Development, Jane Lafleur, who will be retiring this month. Jane has been involved with Community Heart & Soul for over a decade, as a Coach and then as part of our staff. We will miss her and wish her all the best as she embarks on the next chapter of her life.
Watch the Career page of our website for upcoming job opportunities with CH&S!
Thank you for your continued support and interest in Community Heart & Soul.
Kind regards,

Mark Sherman
---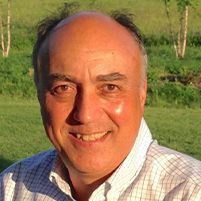 Mark joined Community Heart & Soul in July, 2020 and brings a range of strategic marketing and operational skills that reflect past leadership roles at technology firms and nonprofit organizations. Mark grew up in South Burlington, VT, and attended the University of Vermont before moving to Seattle to pursue his MBA at the University of Washington. After over 20 years in the Pacific Northwest, Mark and his wife fulfilled their long-term goal of returning to their home state of Vermont. Mark is thrilled to be leading the expansion of Community Heart & Soul and promoting the benefits of life in small town America.